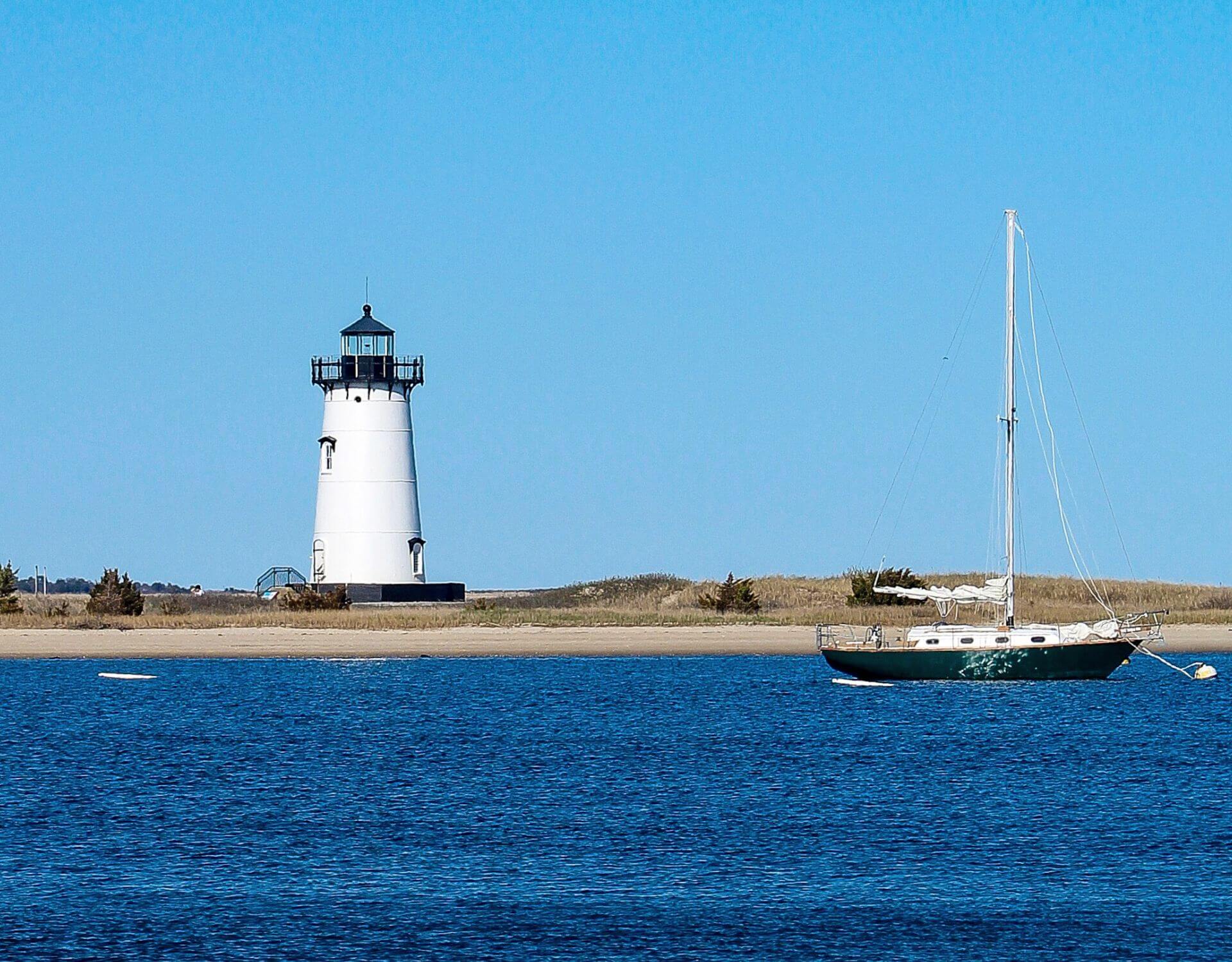 Martha's Vineyard has a total of 124.6 miles of tidal shoreline spread over six small towns, and approximately one-third of the Island's land mass is protected – meaning you'll never find big chain hotels on our beaches, and the miles of hiking and biking trails will invite you to explore all the beauty our Island has to offer!  MAP
Who is Martha?
Originally called Noepe, or "land between the streams" by the indigenous inhabitants of the Wampanoag Native American Tribe, the Island was renamed in 1602 by a British sailor named Bartholomew Gosnold, who named it after his daughter Martha and the viny undergrowth found along the coast. Oddly enough, there are no operating vineyards on Martha's Vineyard, although grapevines can be found Island-wide. That said, our restaurants offer a stellar selection of top-notch wines, and our fabulous micro-breweries brew some of the best beer around.
Learn more about the Martha's Vineyard's Wampanoag history here.
Explore Martha's Vineyard's history at the Martha's Vineyard Museum here.
Population
The population changes dramatically from one season to the next. The year-round population is close to 23,000, and in the summer there can be as many as 200,000 people on the Island.
For demographic information, please visit the Martha's Vineyard Commission's website.
Climate
Thanks to the Gulf Stream, Martha's Vineyard enjoys a very temperate climate. In summer, the Island is typically 8-12 degrees cooler than mainland Massachusetts, and in winter, between 8-12 degrees warmer. Spring and fall are nearly on par with the rest of the State, and colorful foliage arrives late, typically late October to early November.
Average Temperatures
December & January    54-40 F        12-4 C
April & May                     56-65 F        13-18 C
July & August                 82-79 F        27-26 C
September & October   77-63 F        23-17 C
What makes Martha's Vineyard such a special place?

Authenticity: No chain stores, restaurants or hotels here; rather, a perfect place for entrepreneurs, and to find one-of-a-kind shopping, dining and lodging.
Lifestyle: A vibrant arts and culture scene means that year-round you can enjoy sophisticated experiences such as galleries, live music, theatre, dance and exciting speakers series in a wonderfully casual environment.
Romance: If your idea of romance is being out all day, enjoying the robust natural beauty in any number of ways, and then enjoying a fabulous meal or delightful entertainment or a cozy blanket on the beach for sunset, then you can't help but fall in love.
Ahh, the FOOD! Fifty local farms, plentiful oceans, and local commitment to sustainable agriculture means whether you're at a picnic table or the finest restaurant, you will enjoy wonderful locally grown, made or caught food prepared with you in mind. Farmers Markets operate summer and even into the fall and winter months, and always draw a diverse crowd of locals and visitors alike.
Casualness: The Island is known for its laid-back, relaxed atmosphere that keeps people coming back year after year. Nearly every native has a great story to tell about being an extra in JAWS or meeting President Clinton or Obama; dressing up means exchanging your flip-flops for sandals; you swear you just passed a celebrity on the bike path; Island time reminds you of college time (anything within 15 minutes is "on time"); what's a tie?​