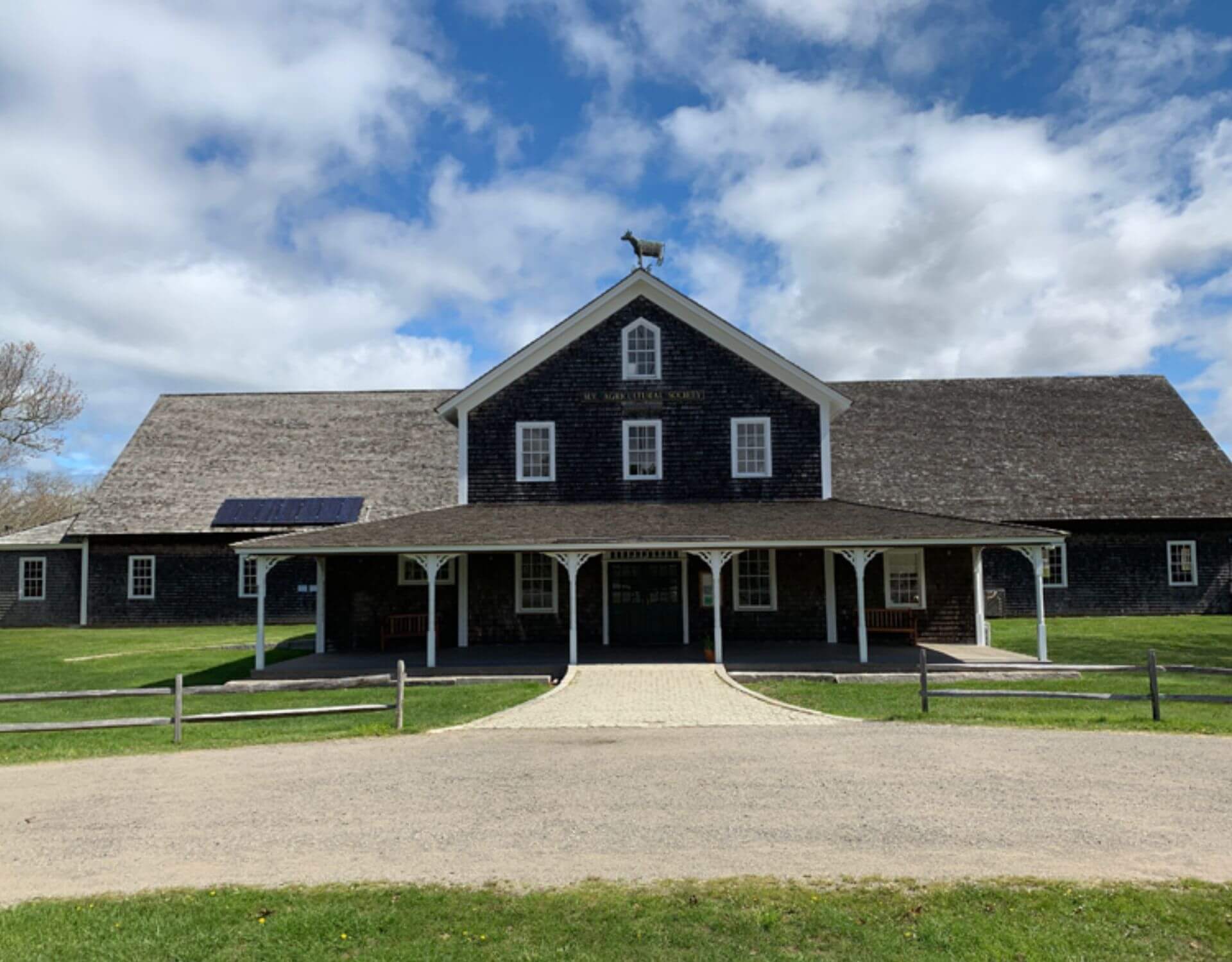 West Tisbury, with its white church steeple, historic general store, small farm stands and cool ponds is the quintessential New England village.
The Grange Hall  is home to events three seasons of the year, including iconic Vineyard activities such as the Artisan Festivals which boasts more than 70 Island artisans exhibiting everything  from handcrafts, photographs and paintings, jewelry and clothing design, paper and bookmaking crafts, to name just a few.
The West Tisbury Farmer's Market is renowned throughout the Island for its fabulous selection of produce, meats, baked goods handcrafts, prepared foods and so much more – it's an adventure for your taste buds!
Alley's General Store is an authentic, historic general store – the type of place from which childhood memories are made. Come explore its wonderful jumble of Vineyard goods, housewares, groceries, post office services, hardware and penny candy.
The Field Gallery's outdoor sculpture garden is iconic to the Vineyard, showcasing Thomas Malley's whimsical sculptures interspersed with more modern designs.
Polly Hill Arboretum is an oasis of calm and natural beauty and a must for arborists, naturalists and lovers of nature.  Learn the story of the amazing and pragmatic Polly Hill and how she curated the space starting from seeds sent to her from around the world.
Of the many galleries and studios that dot the Vineyard, Martha's Vineyard Glassworks is distinctive in that they allow customers to watch a work of art come to life, being fashioned from the raw materials and an artist's vision, to the final piece.
Insider's Tip: Lambert's Cove beach is one of the loveliest spots on Martha's Vineyard.  Though not  visible from Lambert's Cove Road,  it offers a small parking lot which is restricted to cars with town resident parking permits from mid-June through mid-September.  Two things to note: parking is permitted for everyone between mid-September through mid-June, and in-season before 10 am.  It's a wonderful place to walk for literally miles along the beach, and even has a spot where well-behaved dogs can run off-leash.  But please, follow the posted rules, especially following the restrictions of no dogs after 10 am and cleaning up after your pet.
PUBLIC BUS located in front of West Tisbury Town Hall.