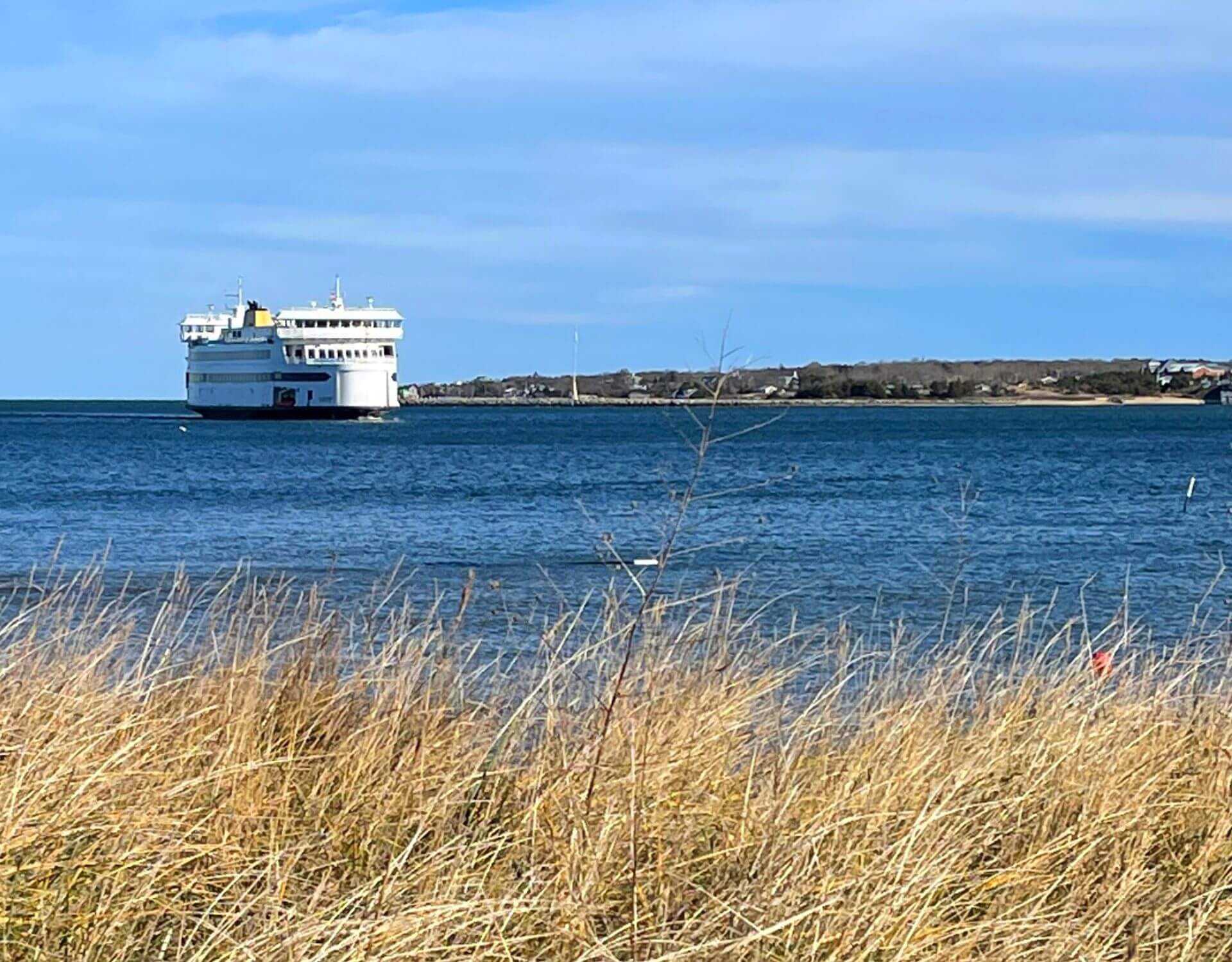 Vineyard Haven village, with its beautiful working harbor, in the town of Tisbury, is not just the year-round port for Martha's Vineyard, it also boasts a really fun and diverse Cultural District.
The Vineyard Haven Harbor Cultural District is a walkable mile from the shipyards on Beach Road, to the town Library on upper Main Street. It includes a diverse number of businesses in the creative industries – design, architecture, wooden boat building, home goods, handcrafts, music and the visual arts along with a delightful slew of wonderful restaurants, one-of-a-kind boutiques, galleries, studios, clothing design ateliers, books, and scrumptious culinary delights!
Love maritime history? Check out the former homes of whaling captains and shipping magnates on Williams Street. Upstairs at the Katherine Cornell Theater on Spring Street, beautiful murals depicting the four seasons adorn the walls of the second story theater space.  Further down Main Street you'll find the lovely town beach at Owen Park, a perfect small park for young kids. Keep walking to discover an historic cemetery, the West Chop Lighthouse, and, at the crest of a small incline, the West Chop overlook – the perfect place to enjoy the stunning vistas, especially at sunset. A short stroll from downtown, the beautiful Martha's Vineyard Film Center at the Tisbury Marketplace, is open year-round, hosting both scheduled screenings and wonderful festivals that include the annual International Film Festival in September. In season, the Capawock movie house on Main Street offers additional options.  Nearby, the Martha's Vineyard Playhouse offers live plays, music, poetry readings and exhibitions year-round, helping to make Tisbury, and Vineyard Haven, one of the most arts-vibrant small towns in America!
Founded in 1922, The Martha's Vineyard Museum, now located in the former 1895 Marine Hospital, is a Vineyard Haven must see! Previously located in Edgartown, the Museum relocated to Vineyard Haven in 2018 and now includes a cafe, courtyard, and ample parking. The Museum hosts regular events and offers a wide variety of exhibits including the first-order Fresnel Lens, which was originally installed in the Gay Head Light from 1854 to 1952.
INFORMATION CENTERS
A year-round information center is located at 24 Beach Street, and a seasonal kiosk is located at the base of Union Street, across  from the Steamship Authority ferry terminal.

PUBLIC BUS is located at the circular drive adjacent to the Steamship Authority ferry terminal.

PUBLIC RESTROOMS are located at the top of the Stop & Shop parking lot and inside of the Steamship Authority ferry terminal.
​ Insider Tip: Enjoy a perfect sunset at the West Chop overlook!  Follow Main Street north past the business district of Vineyard Haven for almost 2 miles, pass the West Chop lighthouse, and up a short incline to the perfect sunset spot.  You'll find a small pocket park with a couple of benches and some grass that's ideal for a little picnic or some star-gazing.