Now recognized as a federal holiday, Juneteenth is celebrated annually on Martha's Vineyard as a weekend-long multicultural extravaganza of engaging speakers, music, food and more. A celebration of freedom, Juneteenth recognizes June 19, 1865, when, despite being two years after the Emancipation Proclamation, the United States finally achieved total abolition of slavery.
Always at the forefront, the community of Martha's Vineyard showed support for abolition as early as 1787 with the arrival of former slave and preacher John Saunders, who is credited with bringing Methodism to what is now Oak Bluffs. Island businesses, nonprofit organizations, and the entire community come together yearly to celebrate the newest federal holiday, with a weekend filled with art, music and lectures by leading scholars of black history.
Martha's Vineyard, especially Oak Bluffs, has been a renowned getaway for Black families since the 1800s. We are proud of our legacy and continuing efforts to be a safe place for all to enjoy year-round.
Join the Martha's Vineyard Chamber of Commerce in feeling the power of this day, learning from our history, celebrating our progress, and recognizing and engaging in the work that continues.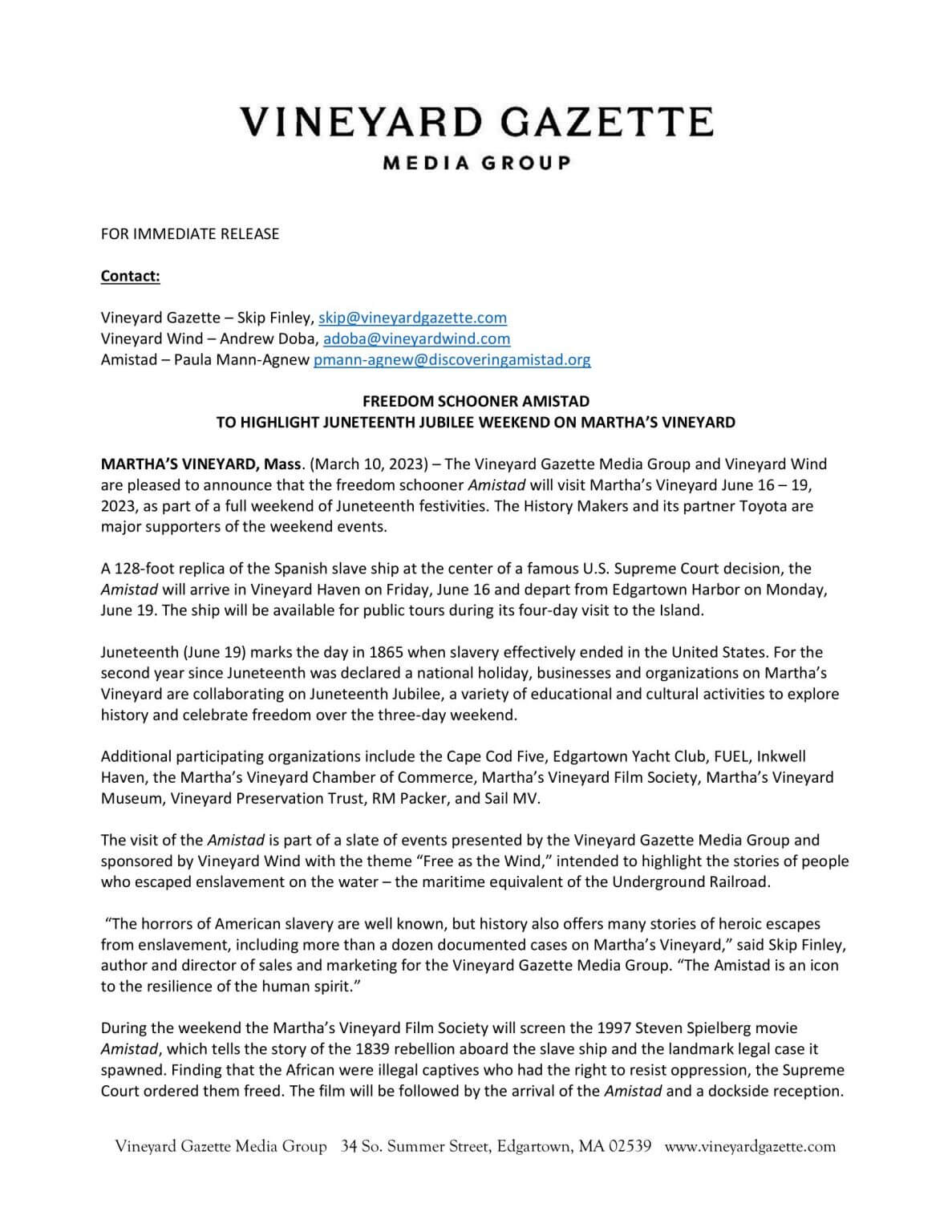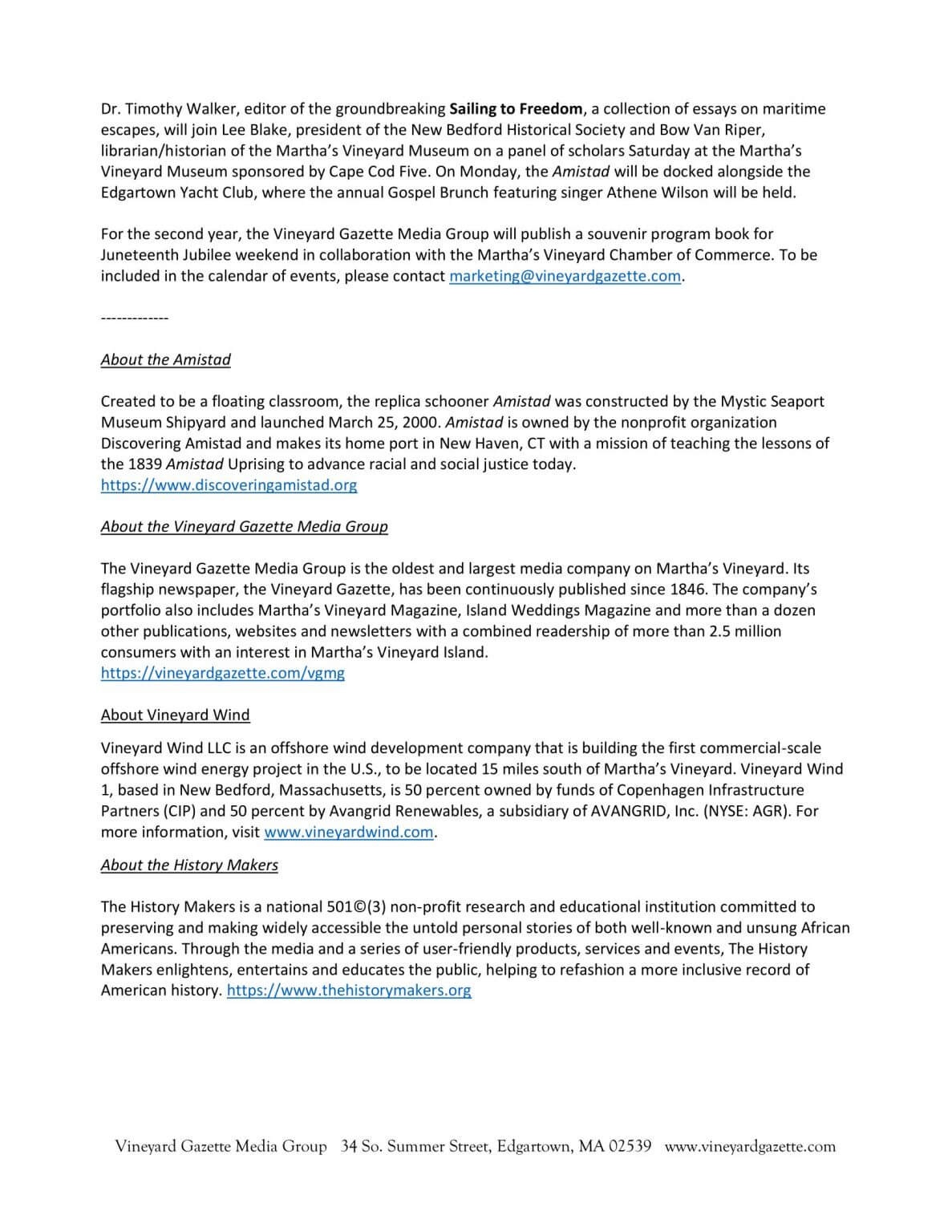 More to come!
Come back often to learn more about the many Juneteenth events happening on Martha's Vineyard, honoring the extensive Black history and culture of the Island.