There's no place quite like Martha's Vineyard for the holidays. Imagine a winter wonderland with the backdrop of our beautiful Island, fewer crowds and even more charm. Our delightful local shops and inviting downtowns are decorated for the occasion, providing endless tidings of comfort and joy.
The winter is the perfect time to settle into a cozy accommodation, explore our beautiful trails and outdoor attractions, and dine in or take out from some of our best-loved year-round restaurants. Plus, the Island underneath a soft, pillowy blanket of snow is an incredible sight to see!
Consider making a new tradition with a visit to Martha's Vineyard this holiday season, or return for a stay that you look forward to again and again.
If you love the idea of shopping small from your favorite Island businesses, cozying up beside a fire before bundling up for a winter walk along the beach while sipping hot chocolate and taking in ocean views, then a visit to Martha's Vineyard this holiday season is for you1 We hope you join us for the splendor and delight that awaits you for our magical Vineyard Holidays this year.
click flyer to view more info
click flyer to view more info
The Gift that Keeps on Giving
One of the things that makes the Vineyard such a special place is the people. The sense of community on Martha's Vineyard is palpable and omnipresent, friends and neighbors come together in good times and bad and everyday there is tireless work being done on all fronts to preserve and protect our Island home and its inhabitants. Whether you're a local, a part time resident or an occasional visitor and you're in the giving spirit we know our local organizations would love your support.
BOOK YOUR MARTHA'S VINEYARD HOLI-STAY!
Consider a stay at one of our local hotels, inns, and bed and breakfasts many of which are offering holiday packages, and come with all of the amenities needed for a restful and relaxing stay.
Or how about having your own Martha's Vineyard vacation rental home all to yourself and those closest to you? Now's the time to get great deals on coastal retreats with water views and secluded up-Island homes nestled in the trees. If you're looking to retreat to an Island hideaway this holiday, consider one of our charming Martha's Vineyard vacation rental homes for you and your closest family or friends to gather and celebrate the joy of the holidays.
Treat yourself to a relaxing stay at the award winning Nobnocket Boutique Inn, within walking distance of the Vineyard Haven Steamship Authority terminal.
The Hob Know MV - Imagine the perfect upscale getaway on the island of Martha's Vineyard, with exceptional personal service and comfort in a relaxed, elegant setting.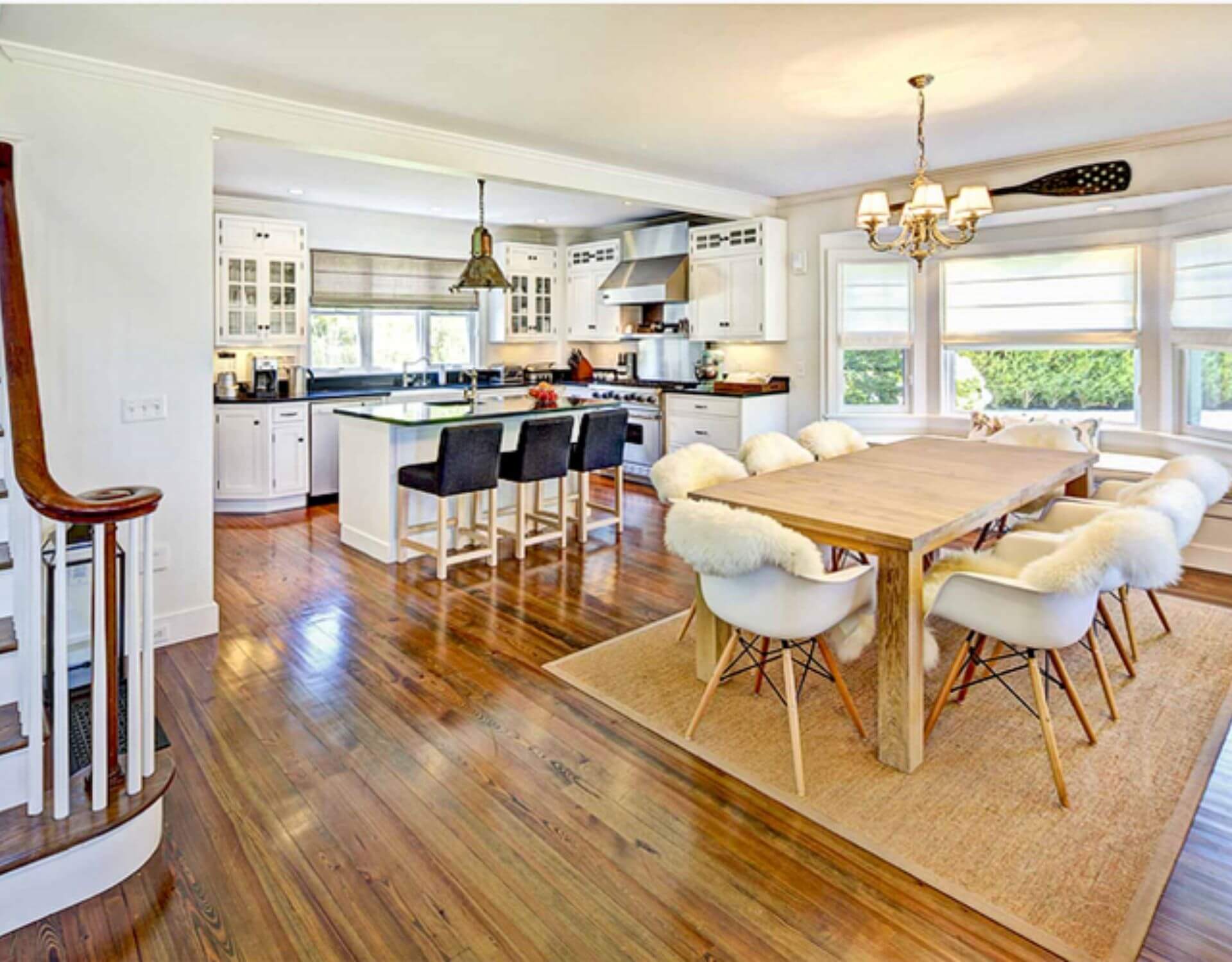 Make yourself at home in one of our vacation rental homes where you can prepare a delicious holiday meal in your very own Chef's Kitchen!
The Edgar Hotel in Edgartown offers their own on-site restaurant Town with festive holiday events planned this season.
The Nobnocket Boutique Inn - This charming Vineyard Haven inn is located just a short walk from the Steamship Authority ferry terminal and was recently recognized by Condé Nast Traveler's Readers Choice Awards as the #16 Hotel in the Northeast USA, and for good reason! Enjoy a relaxing stay at this well appointed property for 3 nights over Thanksgiving for just $595 per person including tax. Holiday offer includes gourmet breakfast every morning, welcome glass of champagne, Thanksgiving meal from one of our local fine dining restaurants and more!
The Edgar Hotel - An ideal spot if you're looking to stay in an affordable hotel in Edgartown. Newly renovated and with an on-site restaurant, Town Bar & Grill. Walkable to downtown Edgartown and right next to Stop & Shop grocery store for all of your holiday cravings. The hotel also boasts a two bedroom luxury suite with a full kitchen for delicious Holiday meals in the safety and comfort of your own space.
The Charlotte Inn -  Tucked away on quiet South Summer Street in Edgartown Village, it's exquisitely appointed with fine art, English antiques, lavish linens, and fresh flowers. It's a romantic reflection of a bygone era for those craving a uniquely luxurious experience,  where tranquility and gracious hospitality meet Edwardian elegance.
​Mansion House - A short walk from the Steamship Authority ferry terminal sits the Mansion House hotel on Main Street, Vineyard Haven. Enjoy expansive water views from the rooftop cupola (you can get a sneak peak on their webcam here), on-site dining at Copperwok, a pan Asian eatery and sushi bar. Guest rooms offer soaking tubs, flat-screen TVs, fireplaces and balconies with views of Vineyard Sound, in addition to several pet friendly rooms. Do all of your holiday shopping right outside the door in Vineyard Haven's downtown shopping district!
The Harborview Hotel - Oozing in luxury and history, the iconic Harbor View Hotel has won the hearts of Vineyard visitors for over 100 years. The hotel offers dreamy spaces and well appointed guest rooms, as well as private Captain's Cottages, stand-alone, fully-equipped and elegant Victorian homes; and the Presidential Skyhouse Wing for those that want one of the most exclusive experiences on the entire Island. Make your stay extra delicious at their on-site restaurant Bettini, which will be serving Christmas dinner at their renowned Bettini restaurant
The Hob Knob Inn - Welcome to the Hob Knob Luxury Boutique Hotel & Spa, a classic Gothic Revival inn that has hosted visitors for nearly 100 years. Today, Hob Knob's gracious hospitality, modern amenities, charming décor, and convenient Edgartown location allow its guests to experience firsthand the leisurely seaside lifestyle that attracts people from all over the world to Martha's Vineyard.
No matter who you're shopping for this season one of our Martha's Vineyard retailers has the perfect gift for them. From gifts for the outdoor and wellness aficionado, food lover, book lover, art lover, kids  and more check out one of our helpful gift guides are sure to please. No matter your budget or taste consider buying from one of our local small business owners this holiday and spread the love of Martha's Vineyard.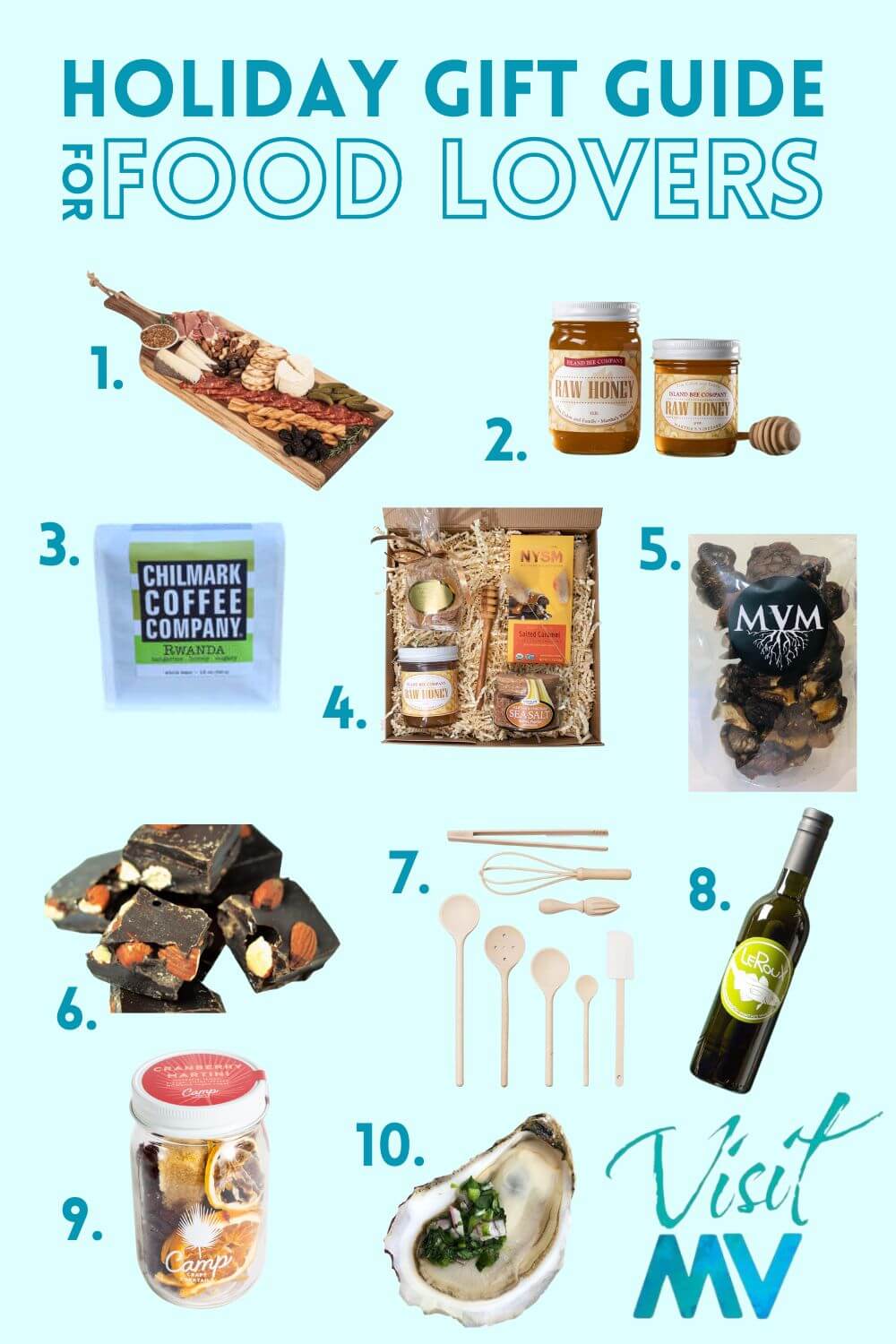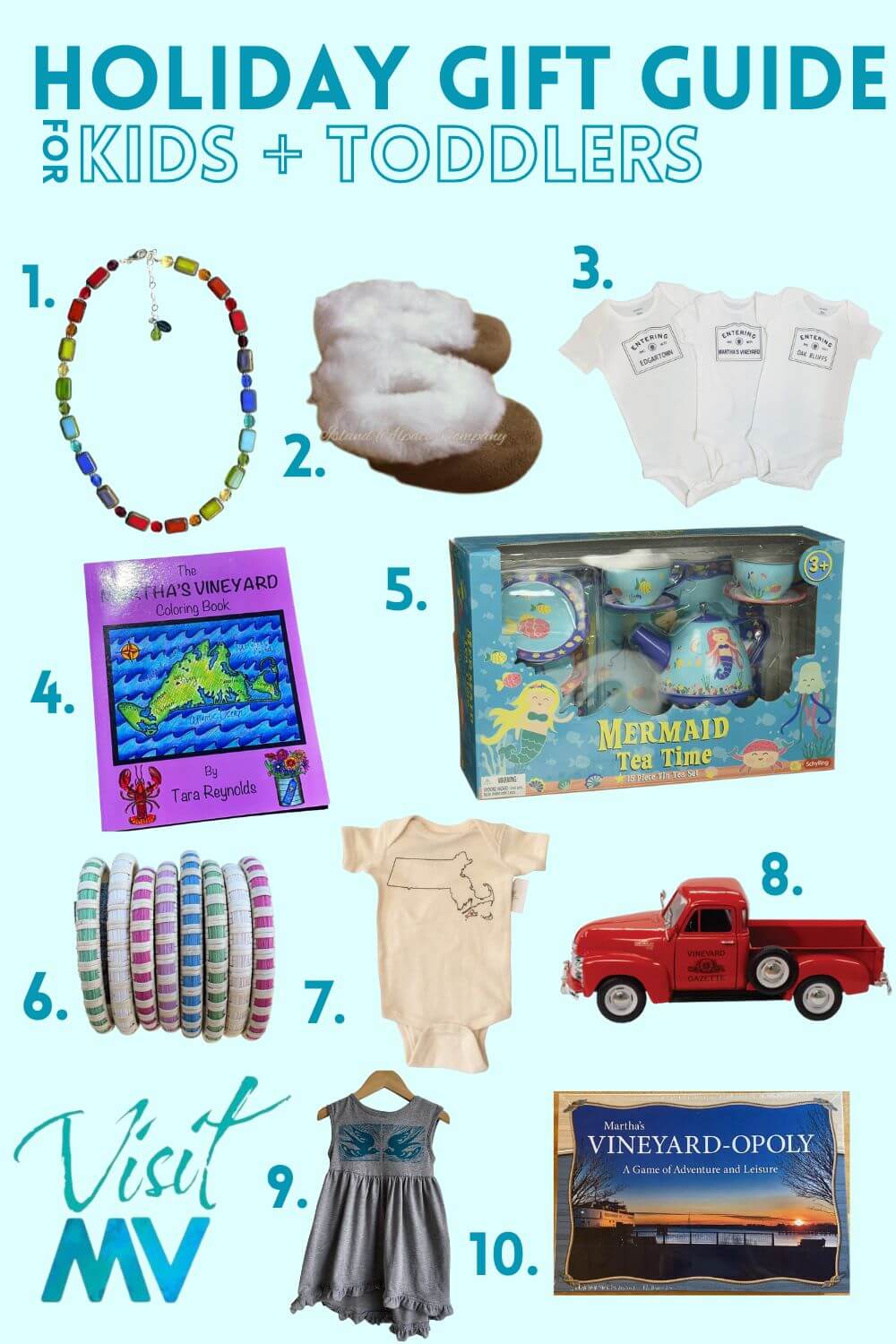 Whether you're buying for your own child or you're relative in pursuit of what your beloved baby or toddler needs, our local businesses have the best gifts for children of all ages.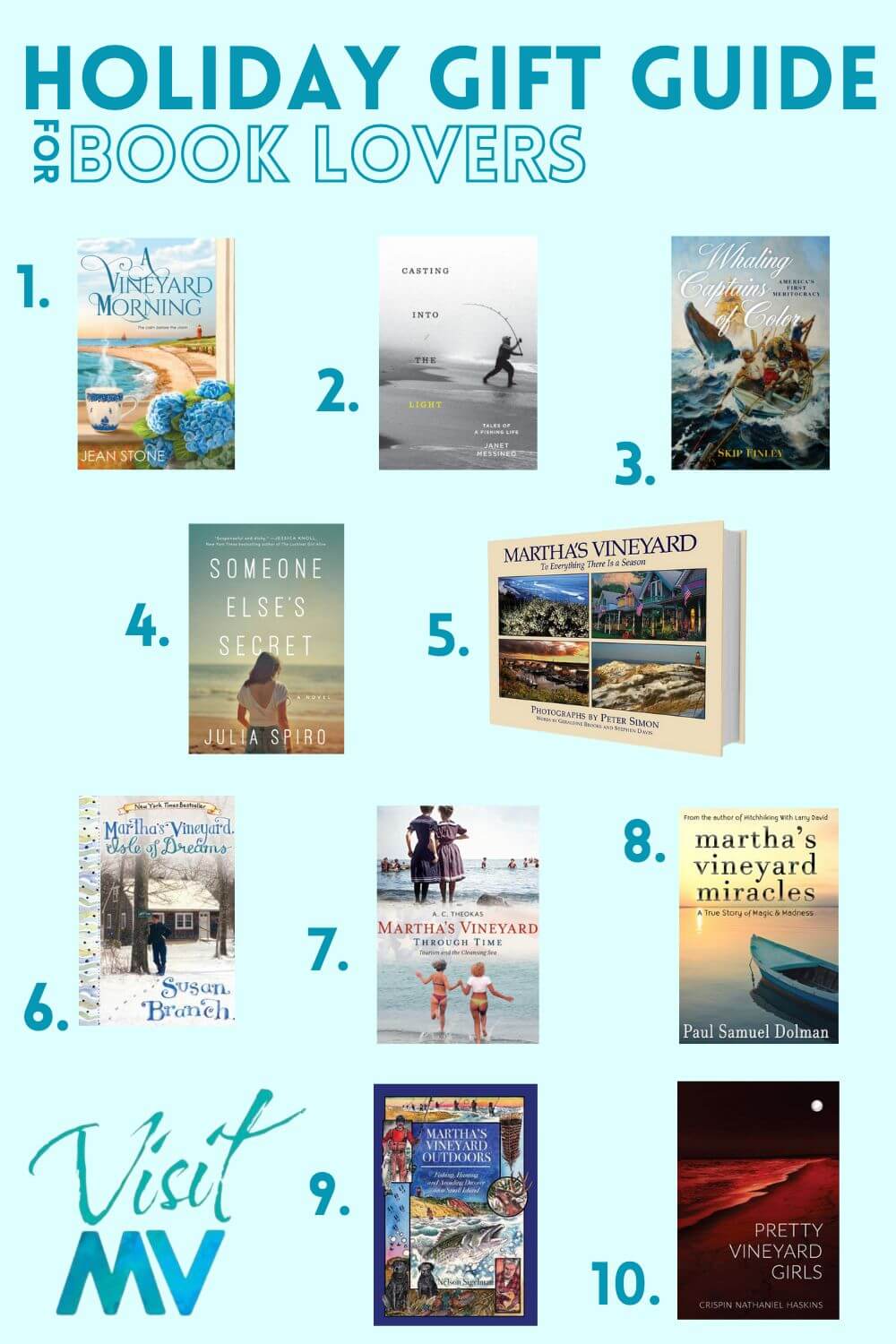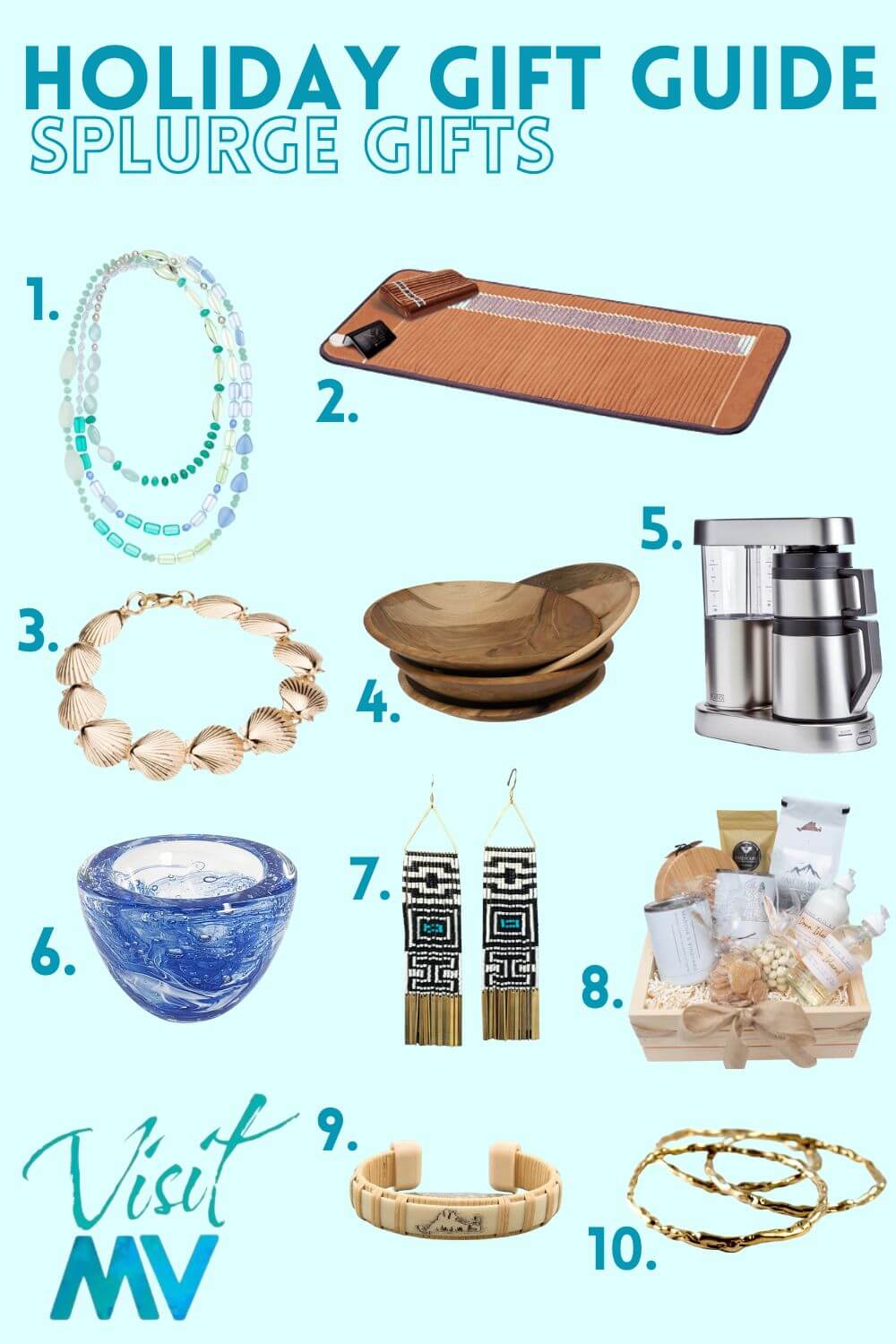 Everyone deserves a splurge every once in a while. Whether you're shopping for yourself or a friend or family member, this gift guide will share some of the more splurgeable gifts on Martha's Vineyard!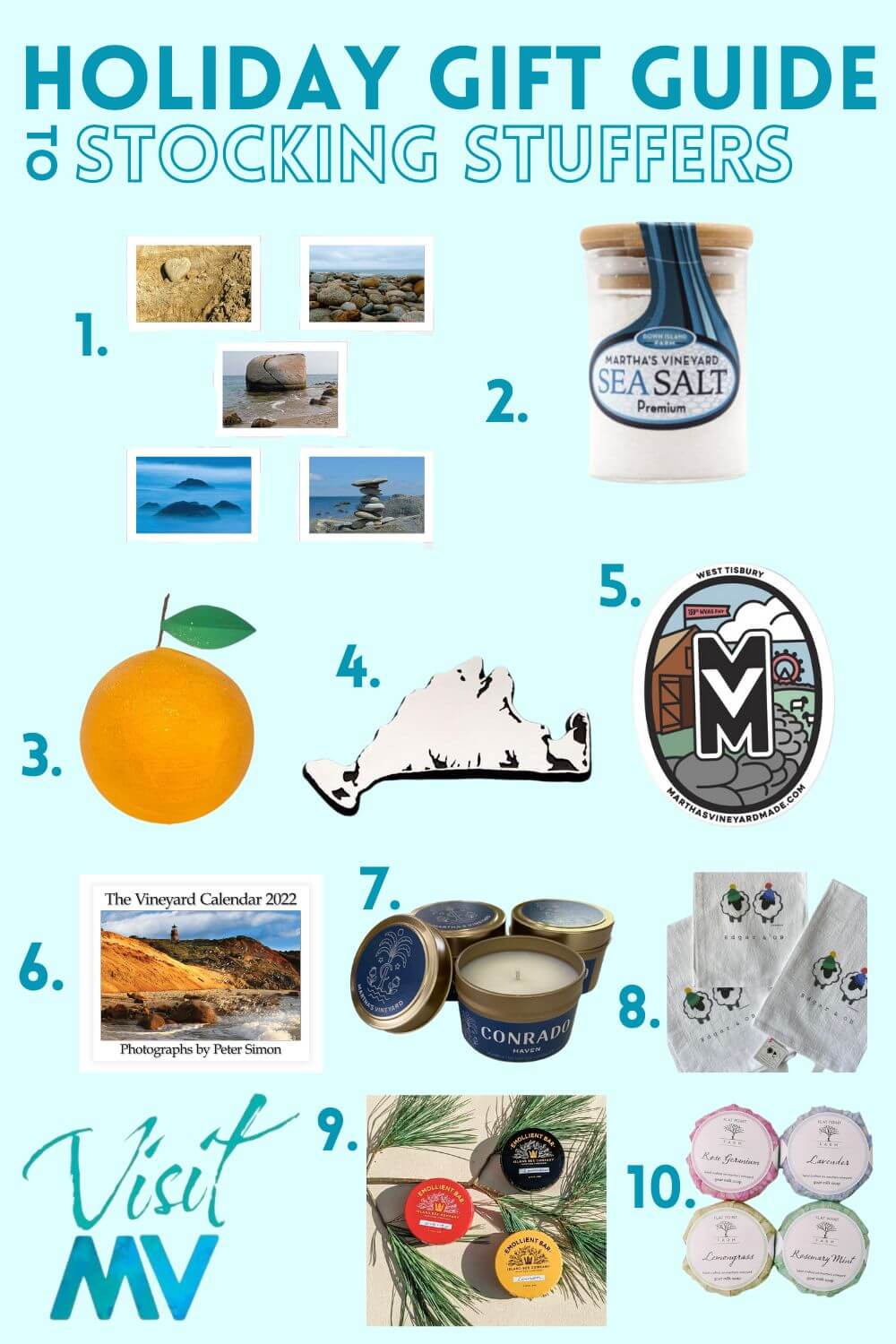 Stocking stuffers are always such fun gifts to buy - and a way to support local business when you have a limited budget or just way too many friends and family to shop for!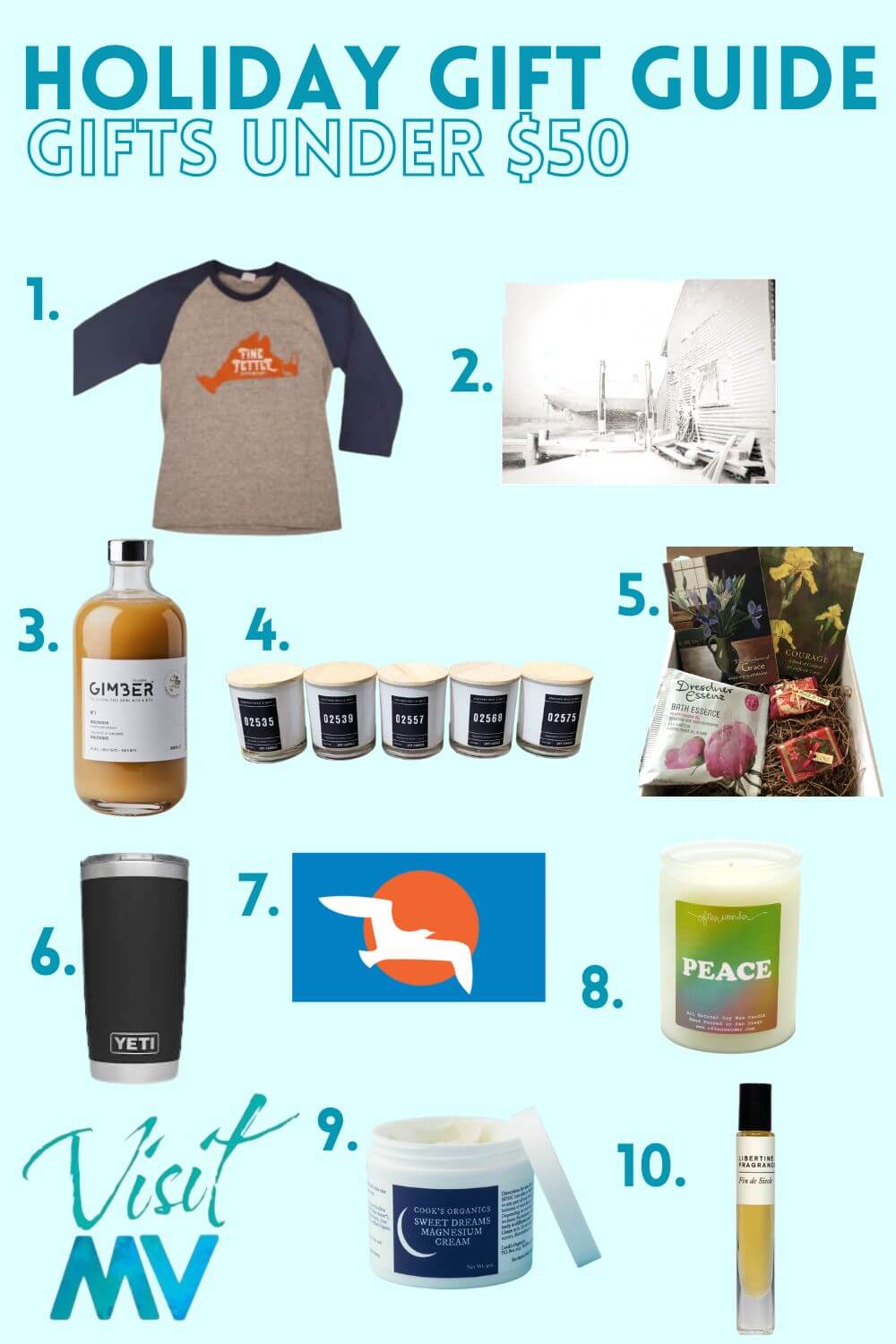 From thanking that special someone for going the extra mile to making your in-laws love you a little more than their own kids, we've got you covered with Martha's Vineyard sourced gift ideas under $50!