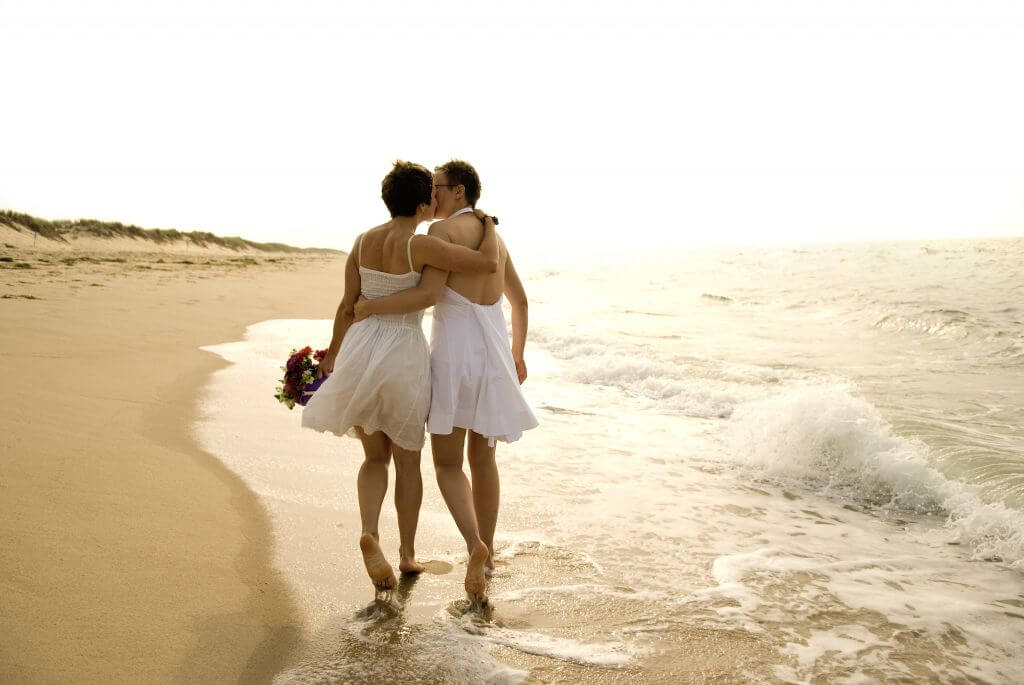 Martha's Vineyard is part of Massachusetts — the first state in the country to legalize marriage equality — which helps lend itself to the fact that the Island has a long history of acceptance and inclusion of Gay & LGBTQIA people, ​as well members of diverse communities in general.
​
For the Experiential Traveler: 
More and more, Martha's Vineyard is becoming a hot-spot for experiential travelers, for those looking for a vacation that connects Traveler to Destination. Whether it be a unique food event, recreational activities that aren't run-of-the-mill, or interactive opportunities in arts and culture, the experiences Martha's Vineyard offers bring you closer to the Island itself, and to yourself.
Join others with similar interests at food and wine festivals, local cooking challenges, art classes, and community dances on the Island. ​
There's also no shortage of fabulously romantic places to eat. Each of the six towns (Vineyard Haven, Edgartown, Oak Bluffs, West Tisbury, Chilmark, and Aquinnah) offers dining options that will wow you. Many offer sea-to-table or farm-to-table cuisine made with ingredients so fresh you'll want to come back each year just to eat your way around the Island. Enjoy your meal with water views, next to a cozy fireplace, or at a hip and modern bar or lounge. And since Chilmark and the fishing village of Menemsha are BYOB, you won't have to worry if they have your favorite wine — bring it yourself!One-of-a-kind boutiques, spas, and a richly diverse culture scene, including art galleries and quality theaters, provide endless hours of relaxation and entertainment. So much so, you'll never want to leave.
For Couples:
​It's no wonder so many LGBTQIA couples get married here: The Island of Martha's Vineyard is one of the most romantic places in the world. The roughly 100-square-mile Island boasts a plethora of phenomenal hotels, B&Bs, boutique-style inns, and vacation rental homes. And with more than 80 lodging options, there's no shortage of choices. Since there are no chain hotels, each accommodation welcomes you in their own unique way to give you an authentic Island experience. With so many fabulous options, it's no surprise that some are owned and operated by gay couples and families — as are many other Island businesses.
For Families:
Each of the six towns offer their own brand of hospitality, and all are enchanting and engaging. Family-friendly activities include street fairs, fireworks, farmers markets, the Agriculture Fair, day camps, and festivals of art and music — and all offer the promise of lifelong memories.
Families enjoy the pristine beaches and overall kid-friendly atmosphere of the Island. The numerous public beaches along the north shores allow younger kids to swim in wave-free waters, while the ocean beaches on the south shore are a favorite among teenage kids. The five historic lighthouses are unique in personality, and the Edgartown, East Chop and Gay Head lighthouses are open to visitors, and an adventure out to the Cape Poge Lighthouse is truly a one-of-a-kind experience for kids of all ages.
Be sure to treat the family to a ride on the Flying Horses Carousel in the heart of Oak Bluffs. It's the nation's oldest operating carousel and a National Historic Landmark. Plus, this treasured carousel has been enjoyed by Vineyarders and visitors for more than a century. While in Oak Bluffs, visit the colorful gingerbread cottages at the Tabernacle, or enjoy a family picnic in the park!There are also pet-friendly options for families with furry members!
For the Adventure Seeker:
Martha's Vineyard can be a relaxing and romantic getaway — or it can be a super fun vacation jam-packed with activities! Moonlight kayak tours, LED standup paddle boarding with disco-style lights, wind surfing and boarding, classic aviator plane rides in the Red Plane, daytime fishing trips, sunset sails, multiple road races throughout the year, bicycling through forest trails (or paved paths!), horseback riding, golfing, tennis — the list of exciting activities is endless. 
For Everyone:
​Whether you're an experiential traveler wanting a hands-on journey involving food, art, or outdoor activities; or if you're looking for a relaxing and romantic getaway; or if you want to take the family on a vacation they'll never forget, the Vineyard is for you. In fact, Martha's Vineyard is for everyone. Get the latest information on the Annual Spectrum Film Festival here!
From the original days of the Wampanoag Tribe, whose rich culture, legacy, and presence are still celebrated today on-Island with many current Tribe Members, to the first settlements of African American families in Oak Bluffs, to the generations of sailors' families from around the world living on Martha's Vineyard, to the countless international tourists and workers who visit each year, to the many Gay & LGBTQIA couples and families who live here and visit, Martha's Vineyard is a welcoming, safe, and fun place for members of the Gay & LGBTQIA community — plus, the Island has lots to offer LGBTQIA travelers!