How to Get to Martha's Vineyard By Ferry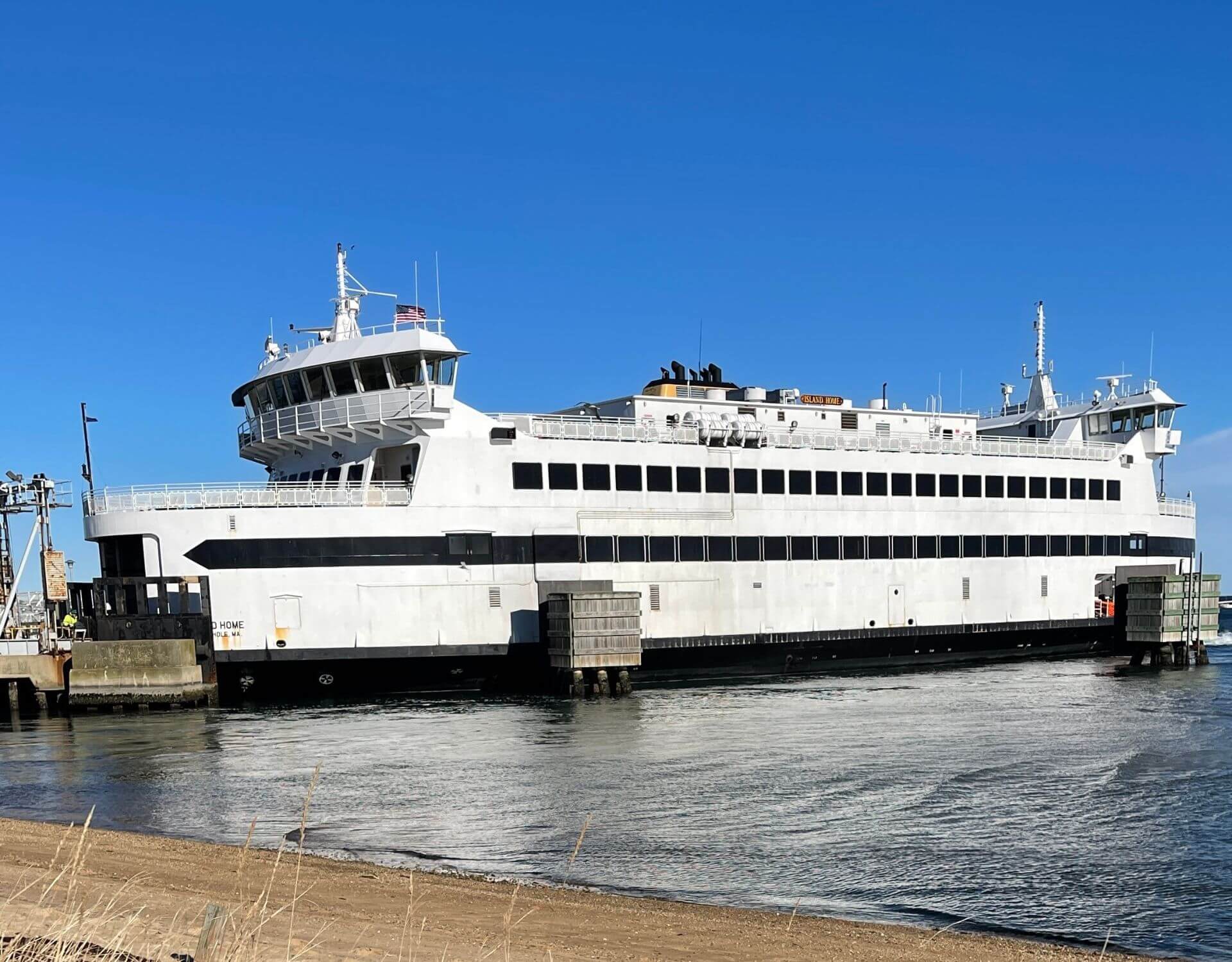 Martha's Vineyard is an island 7 miles off the coast of Massachusetts. You can only get to Martha'sVineyard by ferry or by plane — there is no bridge!
YEAR-ROUND FERRY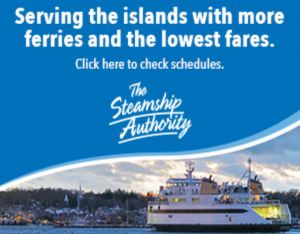 Martha's Vineyard is a wonderful place to visit year-round! While there are multiple ferry options between May-October, the ONLY year-round ferry services are SeaStreak and Steamship Authority
SeaStreak
From New Bedford in Southeastern Massachusetts. The fast ferry service from New Bedford takes 50 minutes, and pets and bicycles are permitted; WIFI and refreshments are available. Reservations are REQUIRED and available for purchase on the website or at the terminal.
​The  Steamship Authority operates ALL day, EVERY day from Woods Hole on Cape Cod. The trip between Woods Hole and Martha's Vineyard takes 45 minutes, and bicycles and pets are welcome. The ferry has refreshments, restrooms and WIFI. It is the ONLY service that carries cars, motorcycles and trucks is the Steamship Authority.
Passengers can walk onto ANY of the Steamship ferries without reservations, year-round.
You MUST make an advanced reservation for your car. You can do that on the Steamship Authority website, or call the reservation line 508.477.8600. Reservations for summer travel can sell out very quickly, so we recommend signing up for the SSA emails, and setting a reminder for when booking opens.
Insider's Tip: If you can't get the exact date or time you want, use the Wait List feature, even if you have to book the next day. It is not uncommon to have your wait list reservation fulfilled prior to your trip! (But no guarantees!)
Please note that parking is NOT available at the ferry terminals, so don't drive all the way to the terminal if you plan to walk-on. The Steamship Authority has convenient and safe parking lots, with shuttles that will take you and your luggage to the ferry, free of charge. The SSA website has all the information you need regarding parking, shuttles and more.​
Ferries dock in the village of Vineyard Haven year-round. Mid-May through mid-October, some ferries are scheduled to dock in Oak Bluffs. Land in the wrong spot? No worries! Taxis and the public bus are located at the ferry terminals.
SEASONAL FERRIES
Seasonal passenger-only ferry service is provided from many additional locations in Massachusetts, Rhode Island, New York and Northern New Jersey.  At this time, there is NO direct ferry service from Boston.  
From Massachusetts:
​Falmouth Edgartown Ferry
From Falmouth ​on Cape Cod to Edgartown. This 72-foot luxury fast ferry is the only ferry that sails into Edgartown Harbor. Cruise the waters of Vineyard Sound for a 75-minute trip to Edgartown.
Hy-line Cruises
From Hyannis on Cape Cod to Oak Bluffs. This service offers both high speed and traditional ferry service from mid-Cape to Oak Bluffs. Fares and schedules vary, and parking is available near the Hyannis Harbor ferry terminal. Pets are permitted and bicycles are allowed for an additional fee; refreshments are available.
Island Queen
This scenic trip takes 30 minutes from Falmouth Harbor, pets and bicycles are permitted, refreshments are available and parking is available at the Island Queen lots in Falmouth.
From Rhode Island:
Martha's Vineyard Fast Ferry
From Quonset Point, Rhode Island
Rhode Island Fast Ferry service takes about 75 minutes and bicycles and pets are permitted. There is ample secure dockside parking provided. WIFI, food service and a full bar onboard. Seasonal service May thru October. A premium ride with scenic views to get your vacation started the moment you step on the boat. Reservations highly recommended.
From New York or New Jersey:
SeaStreak
**Please Note: This service is currently suspended. Please contact SeaStreak directly for further information.**
From New York and Northern New Jersey, as well as from New Bedford in Southeastern Massachusetts. The New York to Martha's Vineyard service takes 5 hours with no connecting stops. WIFI, bar and refreshments and 12 large screen TVs available.​ The fast ferry service from New Bedford takes 50 minutes, and pets and bicycles are permitted, WIFI and refreshments are available.
For a full list of Passenger Ferries, ​click here.
For access to every ferry schedule from every port servicing Martha's Vineyard, visit VineyardFerries.com or visit the individual ferry websites for schedules, fares, parking and driving directions.