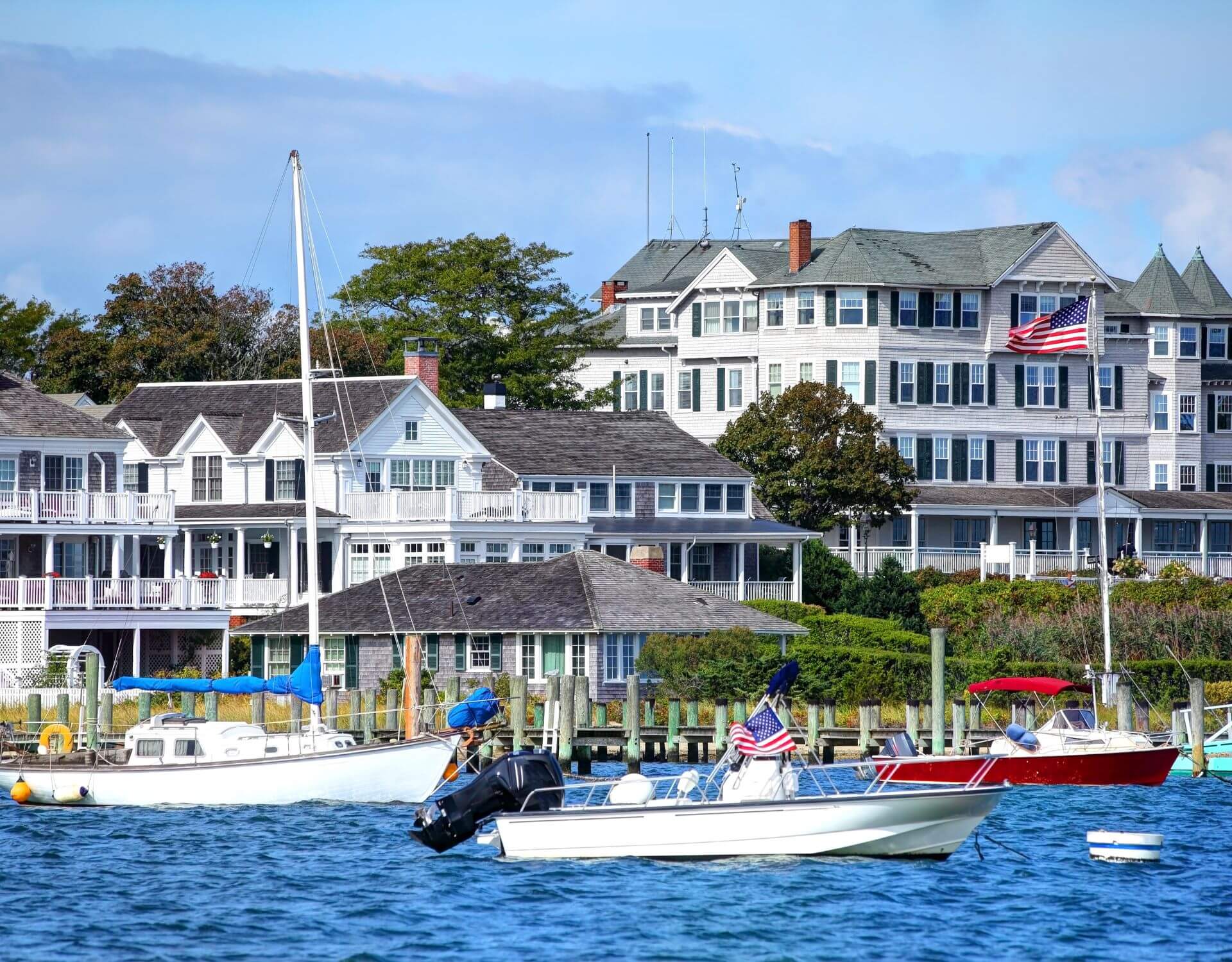 Edgartown, located on the eastern shores of the Island, is a delightful mix of old world charm and wide open spaces.

Originally settled by whaling captains, the town center retains the historic architecture of the whaling captains' homes, some of which remain private homes, and many of which have been converted into inns, restaurants and one-of-a-kind shops and cafes.
Your introduction to the town center is the Old Whaling Church and the Dr. Daniel Fisher House where the historic area of Main Street begins.  On the beautiful harbor you'll find the Chappy Ferry, our constant link to Chappaquiddick where you can enjoy the serenity of the Mytoi Gardens or a wonderful tour of the Wasque Wildlife Sanctuary and the Cape Poge Lighthouse.
History buffs will love strolling North Water Street both for the architecture as well as for the Edgartown Lighthouse.  Here too, the renovated and restored landmark Carnegie Museum includes reading rooms, a visitor center, gift shop and the permanent exhibition, Living Landmarks, which illustrates the historical development of Martha's Vineyard through the lens of the properties in Vineyard Trust's care. The Carnegie hosts regular events that are free and open to the public.
​
Outside of the town center is the area of Katama (pronounced ka-TAY-ma) where you'll find the wide open, windswept South Beach.  Stop by the Katama airfield for a snack or a bi-plane ride, and don't miss the interactive Farm Institute, a great family-friendly teaching farm.
Insider tip: The town was originally named Nunnepog, but has never been called Edgarton.
INFORMATION CENTER, PUBLIC BUS and PUBLIC RESTROOMS are all located on Church Street.  The Information Center and restrooms are open seasonally, the Public Bus operates year-round.