Do You Need a Car on Martha's Vineyard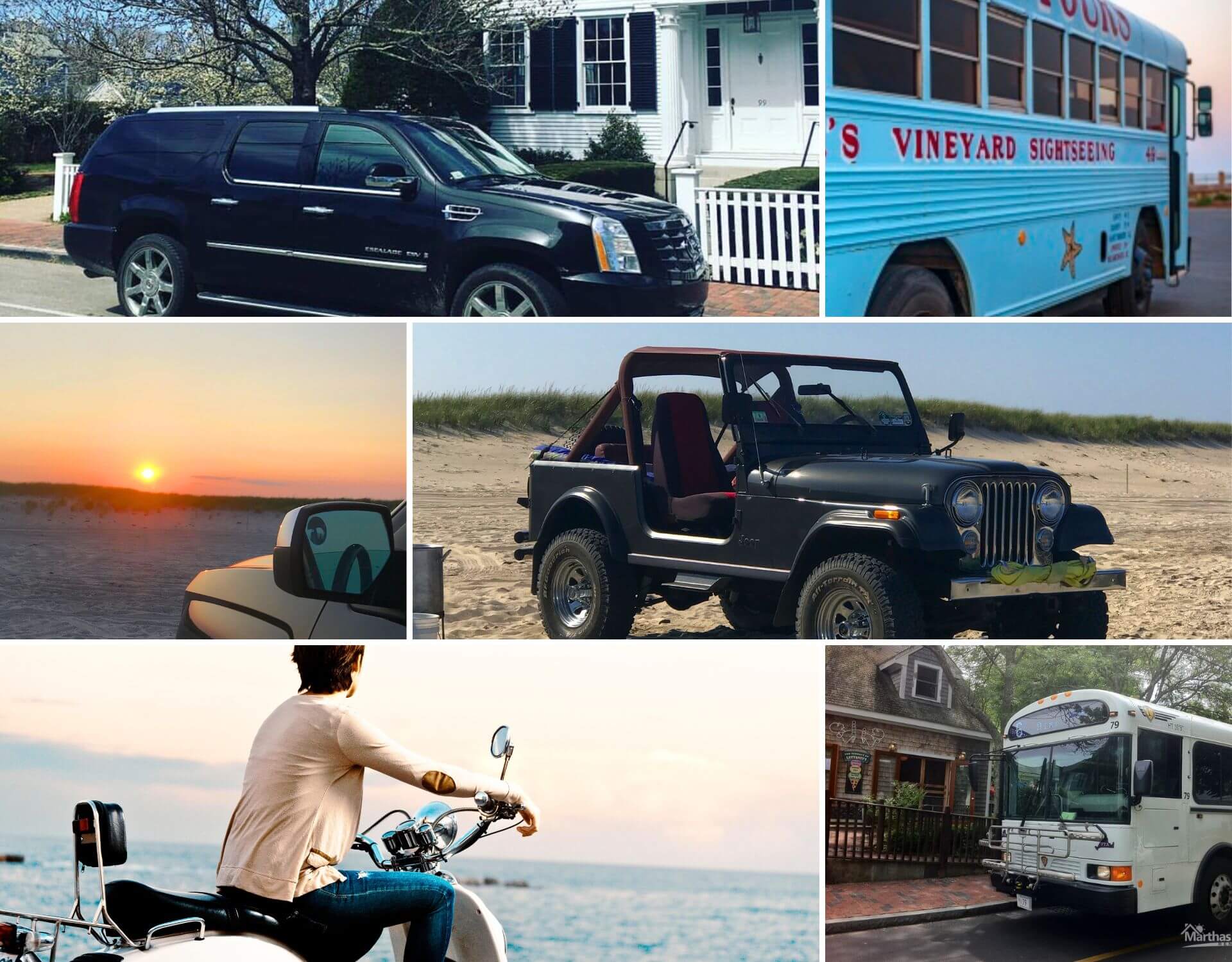 It's a question we hear a lot. With no bridge or connected road, you can't drive all the way to Martha's Vineyard, so travel via air or sea is the only way to arrive. Once you arrive, there are plenty of transportation options: our comfortable public bus system, the VTA; the many cab companies; car and bike rentals; and ride-sharing opportunities. If you must take a vehicle, the Steamship Authority ferry from Woods Hole is the only service that can bring cars, motorcycles, RVs and trucks. Visit their website for schedules, availability and to make a reservation: steamshipauthority.com
So, is it necessary to bring your car ? Well, it depends...
1. Where are you planning to stay? If you are staying in one of the downtown areas of Vineyard Haven, Oak Bluffs, or Edgartown, it is possible to arrive via passenger ferry and get around on your own. All three downtowns offer safe, walkable streets as well as bike friendly roads. The towns are also easily connected by the Vineyard Transit Authority (VTA) bus system, which services all Island towns and runs daily from early morning until late into the night. Local cab companies as well as ride-share options are also available.
2. How long are you staying? If you're only planning a few days or a week, leave your car on the mainland. A sightseeing tour is a great way to see most of the Island, and the VTA bus can easily get you around.
3. What activities do you have planned? If your itinerary includes traveling off the beaten path, you may want to consider bringing your car, or renting a car on-Island. Or go by bike!
4. How much stuff are you bringing? If you're a family with young kids or you're planning to stay a while, you may be traveling with a lot of cargo. In that case you might want to bring a car to more easily transport your group and belongings. If you have young kids and are trying to avoid taking your car, rental companies offer strollers, car seats, cribs and various other baby products for rent on-Island.
5. What is your budget? Taking your car over on the ferry isn't cheap. In the off-season, November through March, the cost of traveling with a car starts at $128 round trip. From April through October the starting price jumps to $196 before adding in tickets for passengers.
Give careful consideration to these factors before determining which option is best for you. As an Island, space is paramount, and if you can go without a car we encourage you to do so. If you need additional information, give us a call at 508.693.0085 and we'll help you navigate your choices.
Should you decide on taking your car, get in touch with the Steamship Authority as soon as you know your travel dates to make a reservation, as their summer schedule books up many months in advance.
If you opt to just walk on, there are many ferry services available seasonally including the Island Queen, Patriot Party Boat, and Falmouth- Edgartown ferry from Falmouth; Hyline Cruises from Hyannis, the Seastreak from New Bedford, or the Martha's Vineyard Fast Ferry from Rhode Island.
The Steamship Authority also offers passenger tickets online and is the only ferry service that operates year round.