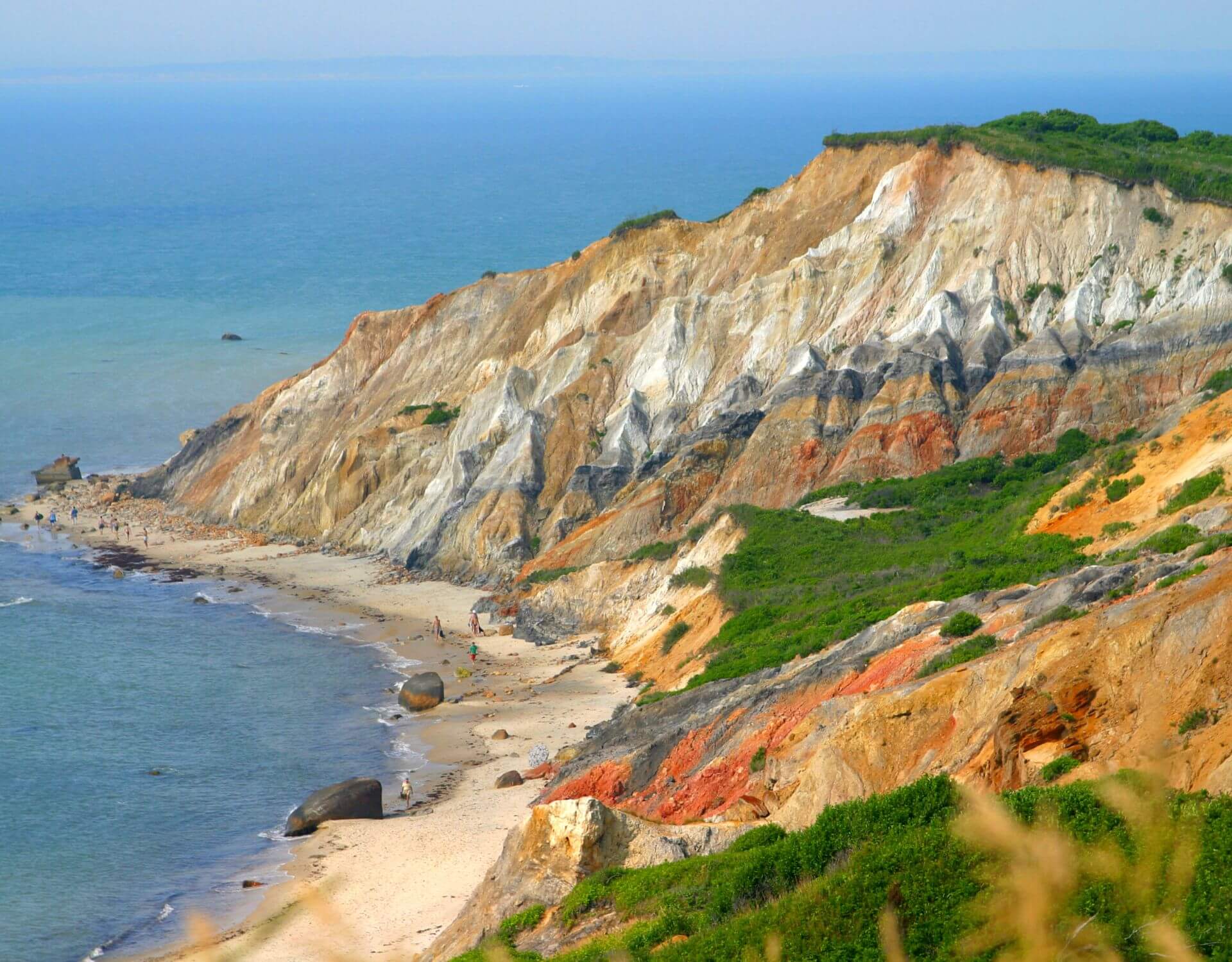 Aquinnah, being the western-most town on the Vineyard, offers among its many gems, the absolutely perfect perch for over-water sunsets in Massachusetts.
Approaching the Cliffs almost feels like you're reaching the end of the world.  With its huge expanse of natural beauty in every direction, you'll want to explore every corner of the Aquinnah Circle Cultural District.
​
Our favorite spot is atop the beautiful, red brick Aquinnah Lighthouse.  Open daily from Memorial Day through Columbus Day, the view from the top of the Lighthouse is, in a word, stunning. The Lighthouse overlooks the National Historic Landmark-designated red clay cliffs, the Elizabeth Islands and the wild, south facing beaches.
Stroll to the overlook and stop in at the Heritage Exhibit kiosk to learn about the people, places and stories that embrace the spirit of the Aquinnah Wampanoag.  While you're there, peruse the Shoppes that carry handmade native jewelry, wampum, clothing, scrimshaw, pottery, home décor and more.  The eateries offer New England favorites, farm & ocean-to-table fresh breakfasts, lunches and dinners and delicious organic ice cream.
Don't miss the Aquinnah Cultural Center which strives to preserve, interpret, and document the Aquinnah Wampanoag self-defined history, culture and contributions.
Insider Tip: For one of the best views in the world, climb to the top of the Lighthouse and take in the breath-taking views of the Vineyard Sound and the outlying Elizabeth Islands.  The lighthouse is open to the public daily from Memorial Day through Columbus Day.