Aquinnah Cultural District
Welcome to the AQUINNAH CIRCLE CULTURAL DISTRICT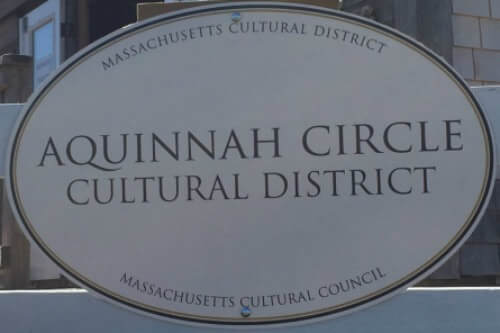 The ancient home of the Wampanoag Tribe of Aquinnah as well as a seafaring destination, the Circle encompasses stunning natural beauty, a historic redbrick lighthouse, the Aquinnah Cultural Center, the Aquinnah Overlook above the clay cliffs, shops and eateries and a stunning beach.
The lighthouse has warned mariners away from the dangerous rocky ledges offshore since 1799. The current structure, built in 1856, is made of red bricks made entirely from clay harvested from the cliffs.
Aquinnah Cultural Center, located at the Vanderhoop Homestead, is a Wampanoag Indian museum overlooking the Atlantic and offering tours, hosting visiting artists and exhibitions and special events.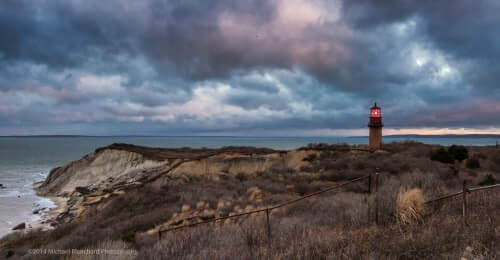 The Shops are all Wampanoag family-owned and operated include handmade native jewelry, wampum, clothing, scrimshaw, pottery, home décor and more. The eateries offer New England favorites, farm & ocean-to-table fresh breakfasts, lunch and dinners, organic ice cream and hotdogs. While visiting the Shops, please stop at the Heritage Exhibit Kiosk to discover the people, places and stories that embrace the spirit of the Aquinnah Wampanoag.