Planning a Winter Getaway to Martha's Vineyard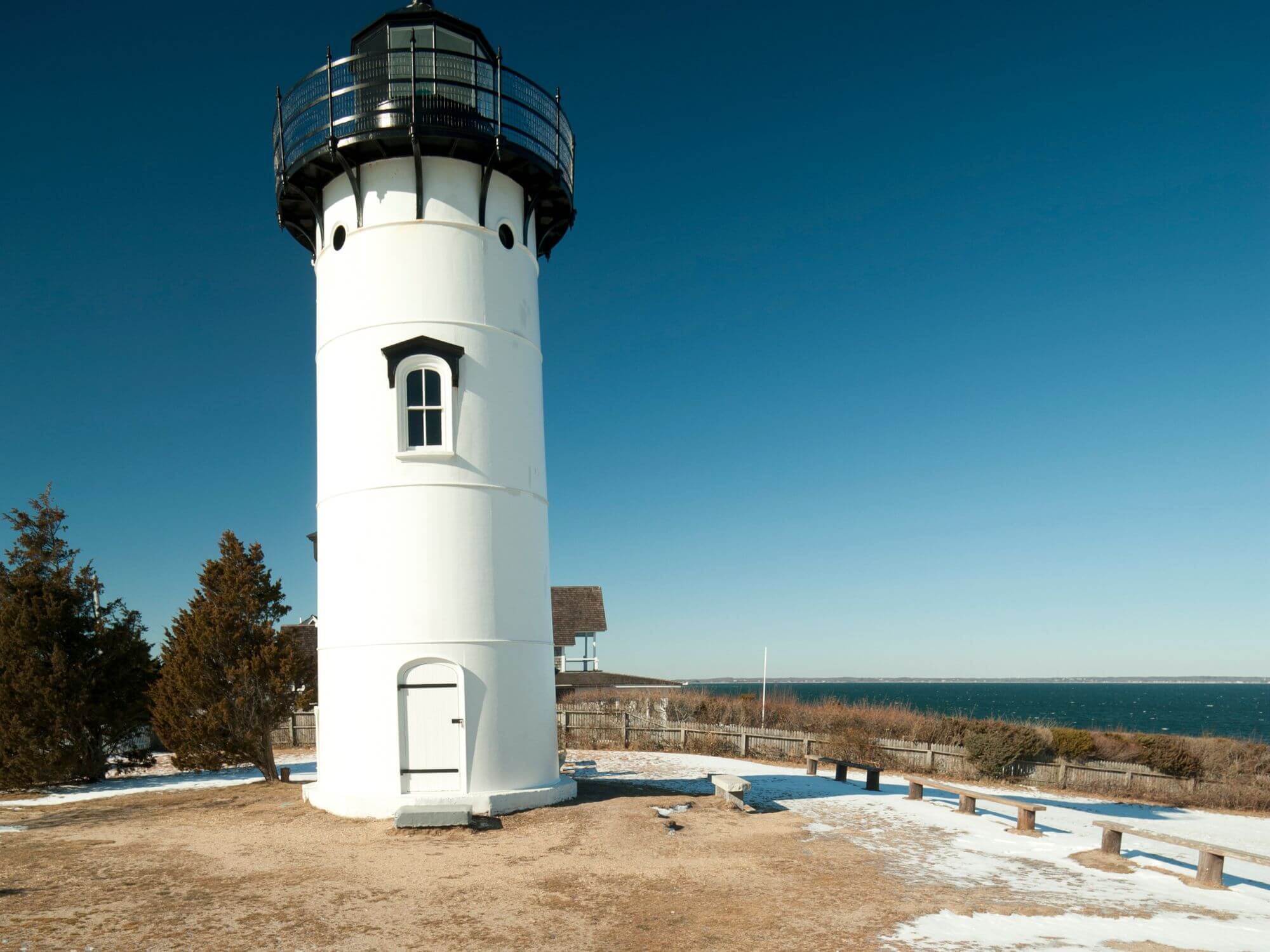 When most travelers think about visiting the island, they think between the timeframe of April and October, but we are here to remind you of the gorgeous season that is winter on Martha's Vineyard. Sure, it's cold, but you'll quickly get past that once you settle into a cozy accommodation, book interesting activities, and dine at some of the best year round restaurants the island has to offer. Plus, the island underneath a soft, pillowy blanket of snow has never looked better! 
One of the best things about planning a winter getaway to MV is that you'll get the island mostly all to yourself, along with the locals. The population reduces to about 10,000 islanders in the winter, versus the 100,000 guests we have in the summer, so the pace is much slower, much more relaxed. Here are the top five things to make planning a winter getaway to Martha's Vineyard a must on your ravel bucket list: 
Book a cozy accommodation in or close to town, to make it easy to get around in the snow.  Some of our favorite inns include the

Nobnocket

in Vineyard Haven, the

Hob Knob

in Edgartown, the

Beach Plum

in Menemsha, or the

Dockside Inn

in Oak Bluffs. 

Look at what your inn or hotel has to offer, and see if you can take advantage of any of the offerings. Do they offer in room massages, breakfast in bed, or private chef dinners? Book those so you get to enjoy the most of what they have to offer. 

Discover the culinary scene in the winter by dining at some of the best restaurants on island.

State Road

in Vineyard Haven,

Alchemy

in Edgartown, and

MV Chowder Company

in Oak Bluffs are just some of the many restaurants open through the winter season, offering some of the best dining on island. 

Plan some outdoor activities to get some fresh air and explore the island. Check out websites like

Sheriff's Meadow Foundation

,

Felix Neck

, or

Polly Hill Arboretum

for upcoming events, guided walks, and more. The island has some incredible walking trails that are explorable during the winter - just make sure to bundle up! 

Whether you spend a day bowling at the

Barn, Bowl, and Bistro

or decide to make friends at the

Alpaca Farm

, there are plenty of winter activities to do on island! 
For those looking for a relaxed vacation, planning a visit to the island in the winter months is ideal. It's also a great time for budget conscious travelers, as hotel rates are at their lowest, restaurants run winter specials all season long, and shops have endless sale racks. It's a great way to get to know and explore the island, meet the locals, and embrace the island in all it's snowy glory. 
For more off season inspiration, check out the following links:
What to Do on Martha's Vineyard in the Off-Season by We Are Not Martha
Martha's Vineyard, Off-Season by The New York Times 
The Insider's Guide to Martha's Vineyard, The Off-Season Edition by Ball & Buck
8 Great Things To Do Off-Season on Martha's Vineyard by Babble 
Unexpected pleasures of Martha's Vineyard in the winter by The Boston Globe