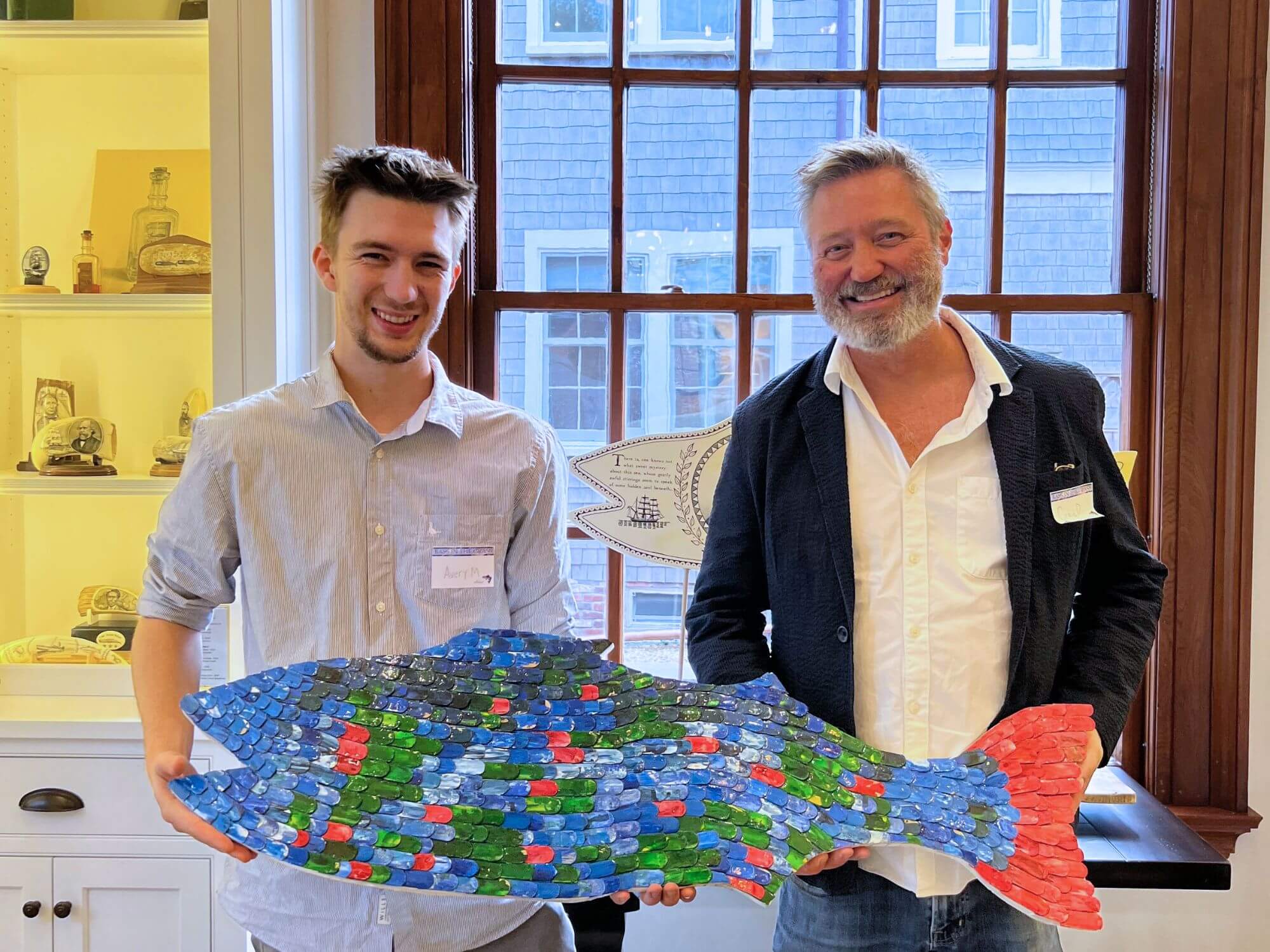 Get ready for the 6th annual Bass In the Grass Fundraiser, presented by the Edgartown Board of Trade and sponsored by E.C. Cottle, Inc. and Edgartown Meat & Fish Market. Join them in Edgartown this fall to support local artists, the EBT, and the Derby Scholarship Fund. Help them raise money for Vineyard students while bringing a piece of the Island into your home.
From mid-September to October 15th, don't miss your chance to bid on your favorite Bass during the Martha's Vineyard Striped Bass & Bluefish Derby. The Bass are now on display at The Carnegie Heritage Center in Edgartown.
The Martha's Vineyard Chamber of Commerce is proud to showcase a gorgeously decorated bass from MFG Fine Art father son duo, Avery Miner & Craig Miner. The piece, titled 'Ebb and Flow', evokes the vibrancy and flow of the ocean, with each scale both hand painted and placed in order to honor this natural beauty. Avery Miner is a multidisciplinary artist and graduate of Massachusetts College of Art and Design. Behind each sculpture, there is always a message of consideration for ourselves and the impact on our environment. Craig Miner is a mixed media painter who has brought a unique perspective and color palette to the vineyard. He excels in both paintings with strong linear and geometric form, as well as equally unrestricted works. This collaboration between father and son utilizes both of their unique skill sets and allows each to shine.
To bid on this bass and others visit the official auction page HERE