Spending the Day on the Water on MV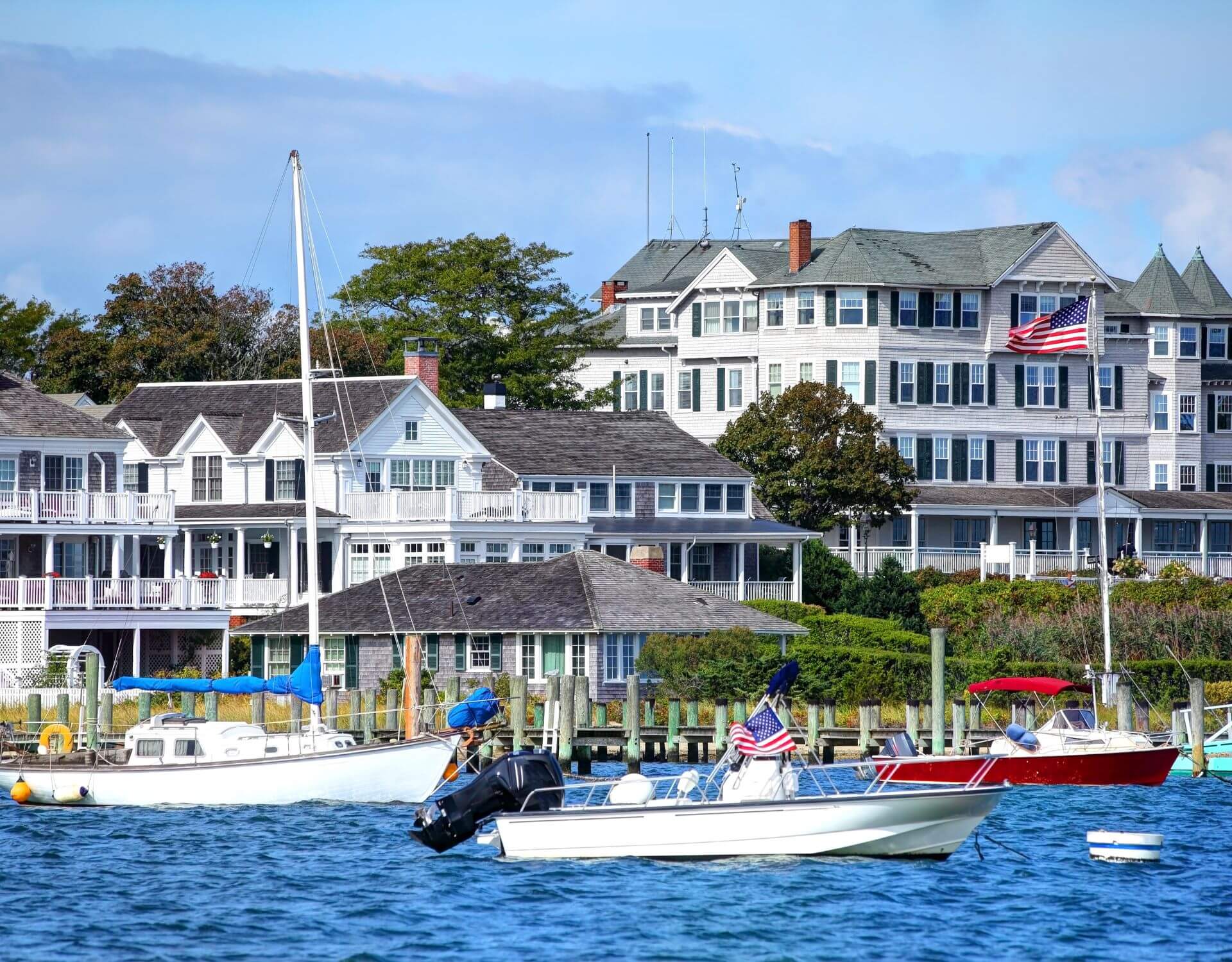 How to Enjoy a Day on the Waters of Martha's Vineyard
Visitors hail from all over to get a look at Martha's Vineyard's beautiful beaches and stunning shorelines and there's no place to get a better view than from a boat! Of course most visitors arrive by ferry, but taking a quick ride over to get here isn't the same as spending a full leisurely afternoon on the water, soaking in all the sights and sounds from the best view there is. 
When it comes to enjoying a day on the water you've got options. For the avid or novice angler there's a wide selection of Martha's Vineyard Fishing Charters, where you'll be guided by one of our local fishermen, supplied with gear and bait, and you're almost guaranteed to hook up while aboard. Some of the best fishing grounds in New England are known to be here off the coasts of Martha's Vineyard, Cape Cod, and Nantucket so if you're into fishing and you're here you don't want to miss the opportunity to put a line in the water! Consider a trip to Martha's Vineyard for the annual Striped Bass and Bluefish tournament that happens every September through October. 
If a more relaxing day out to see is what you're after then you'll want to consider a leisure charter where you can learn about the Island, do some sightseeing and just take in the natural beauty as you travel through Vineyard Sound and beyond. Keep in mind many excursions can be customized and many boats can be booked for private events like birthdays, and bachelor/bachelorette parties etc. Here's a round up of some of our local Martha's Vineyard Chamber of commerce members that can help you prepare the perfect day at sea!
Beamish Charters: Run by Captain Ned Rice, a third generation Vineyarder, born and raised on the Island, he's been fishing, scuba diving, sailing, windsurfing and birding on Martha's Vineyard his entire life. He is fluent in island history and is a natural historian, having taught science for 35 years. Captain Rice is family oriented and loves to show his guests the best experience on the vineyard waters. Beamish Charters offers fishing charters, family charters, diving tips, sightseeing, sunset cruises and more. 
Done Deal Charters: Run by Captain Jeffrey P. Canha is a 5th generation Martha's Vineyard fisherman with over 45 years of local fishing experience. Capt. Canha knows the waters of Martha's Vineyard, knows the grazing and feeding habits of our Atlantic game fish, and will get you "hooked on," whether you're looking for inshore or offshore fishing. 
Party Boat Skipper: One of Martha's Vineyard's most popular fishing boats, the Skipper, offers a unique ocean fishing experience on the protected and calm waters of the Vineyard Sound. The Skipper is centrally located out of Oak Bluffs harbor for easy access from all points of the Island. The Skipper offers daily fishing trips (be prepared to go home with dinner) as well as sunset trips and private bookings. 
Fishsticks Charters: Captain Kurt Freund has over fifty years of fishing experience, with over fifteen years as a professional captain. Whether you are a beginner who wants to learn when, where and how to fish, or a seasoned angler seeking to experience some of the finest light tackle and fly fishing opportunities available,  Fishsticks Charters can design a trip to meet your needs.
Martha's Vineyard Leisure Charters: Captain Ed received his training at Massachusetts Maritime Academy, and is a United States Coast Guard Licensed Master (Captain) and an expert in the waters of Vineyard Sound. Captain Ed's powerboat offers room for 6, toilet, shade, observation deck and swimming platform. Martha's Vineyard Leisure Charters offers a two-hour Instagram cruises, a half day trips to Lake Tashmoo, Lambert's Cove, or Tarpaulin Cove on Naushon Island, full day trips and more. 
Island Girl Excursions: Island Girl Excursions is a family-run business by Capt. Eamonn Solway who has spent a lifetime on the water and his wife Becca, a lifelong educator and naturalist. Their boat Island Girl is clean and comfortable, with room for six, a toilet, swimming platform, freshwater wash down and more amenities to ensure your comfort. They offer a variety of excursions across Vineyard Sound and the Elizabeth Islands, as well as trips to Nantucket and fully customizable tours and private shuttles. 
Catboat Charters: Captain Kurt operates Catboat Charters sailing aboard a restored 1927 wooden Cape Cod Catboat yacht with an iconic American Flag sail you may have been around Edgartown harbor. This gorgeous boat offers intimate private sails for up to six people. Let your worries melt away as Captain Kurt and his first mate whisk you away from bustling downtown Edgartown for an unforgettable scenic adventure under sail. 
Visit our website for a full list of Martha's Vineyard Fishing Charters and Martha's Vineyard Sailing Charters and Cruises. And if you've got young ones in tow be sure to check out Martha's Vineyard Pirate Adventures for a pirate themed sail complete with treasure hunt and water cannons for the little ones! For seafood lovers some of our local oyster fishermen also offer farm tours aboard their vessels, check out Cottage City Oysters and Signature Oysters. 
Have fun, be safe and enjoy!