AAPI-Owned Businesses on Martha's Vineyard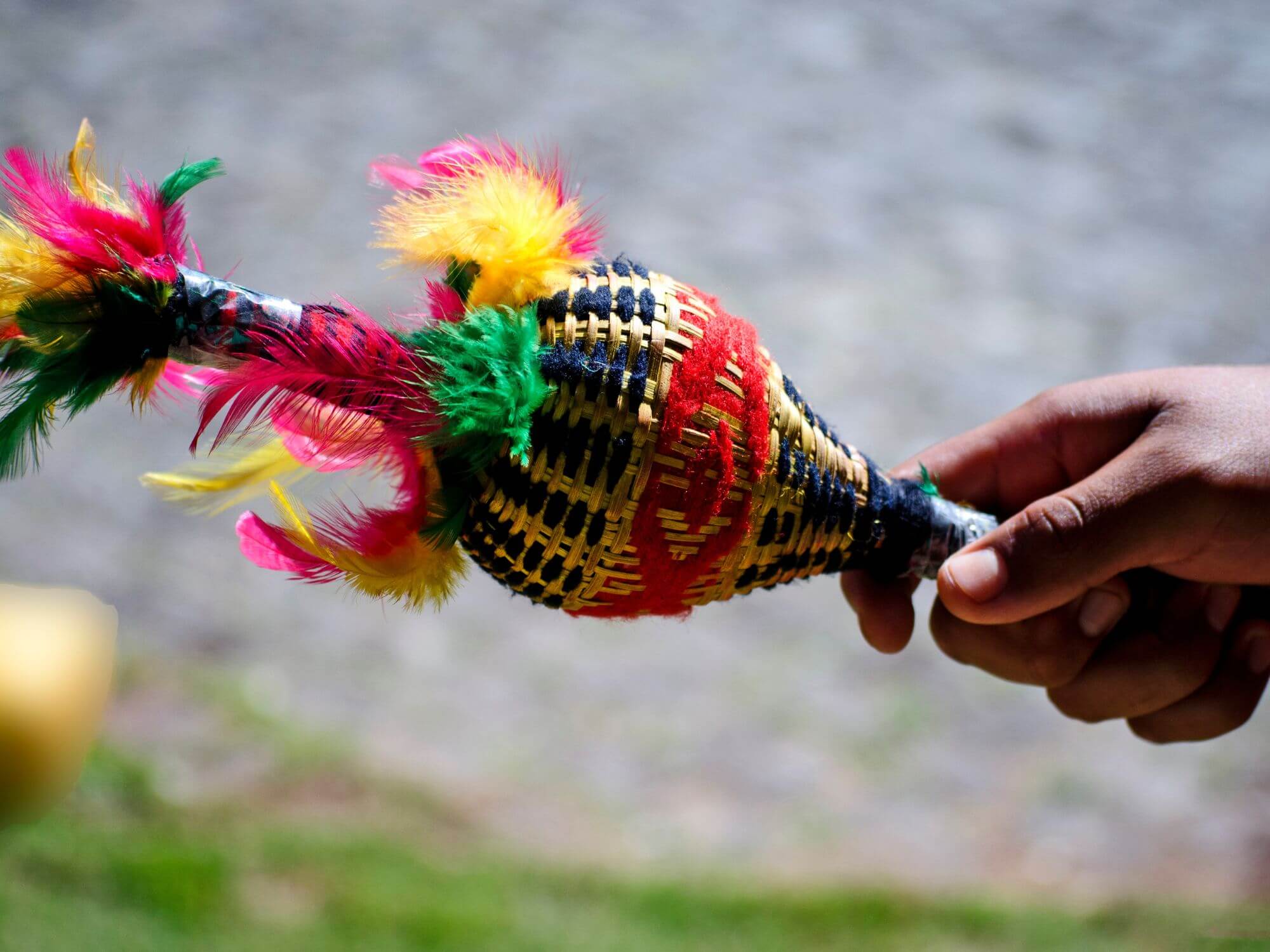 This blog post was based on the fantastic list that Angela Sison, owner of Conrado, put together. Credit for the organization and curation of this list goes solely to her. The Chamber is thankful for the permission to use this list as a starting point to be able to show extra support to these AAPI-owned businesses on Martha's Vineyard. 
Asian American and Pacific Islander (AAPI)  Heritage Month is observed in the United States during the month of May, and recognizes the contributions and influence of Asian Americans and Pacific Islander Americans to the history, culture, and achievements of the United States.
AAPI communities consist of approximately 50 distinct ethnic groups speaking over 100 languages, with connections to Chinese, Indian, Japanese, Filipino, Vietnamese, Korean, Hawaiian, and other Asian and Pacific Islander ancestries.
Here's a list of AAPI-Owned Businesses on Martha's Vineyard you can start supporting today: 
Conrado is a WOC owned, female operated, consciously designed on Martha's Vineyard, and proudly made in the Philippines. They make clothes that the planet loves by upcycling deadstock fabric, while curating a thoughtful space of items and wares for the home and your closet. Find them in their new shop location in Vineyard Haven. 
Dressed MV is a lifestyle magazine putting the spotlight on Fashion and Style on Martha's Vineyard, as well as an advertising business that works alongside local brands and businesses to showcase home goods, fashion, and much more. 
Sterling Insurance Group connects you to service providers to meet your unique needs on the island. Work with them and their network to create the connections you need on Martha's Vineyard. Whether you're building on MV or needing insurance on an island, Sterling Insurance Group is there for you.
Bangkok Cuisine, located on Circuit Avenue in Oak Bluffs, is your go to destination on island for Thai cuisine. With locations in Plymouth, Falmouth, Mashpee, Hyannis, South Dennis, Orleans, and Oak Bluffs, you'll find yourself craving their delicious and authentic cuisine time and time again. 
China House, is a Chinese restaurant located on Upper Main Street in Edgartown, where you will find the classic dishes like General Tso's, Orange Chicken, Crispy Sesame Beef, Crab Rangoons, and as many noodle and rice dishes as your heart desires. 
Glimpse of Tibet, located in Oak Bluffs is a family-owned gift gallery that sells incredible pieces of art made by Tibetian Buddhists from Nepal and India. You can also find incense, clothing, statues, and jewelry here. 
Harbor View Hotel has been in operation for 130 years and continues to be an a-list hotel that everyone from celebrities to local families enjoy. Discover the great location overlooking the Edgartown Lighthouse, the proximity to beaches and town, as well as their in-house pool, restaurant, and bars. 
Hollywood Nails is a nail spa located in Oak Bluffs, with services including manicures and pedicures, in a jovial environment with nail technicians and experts, a diverse range of nail colors for your choosing, and overall relaxing ambiance. 
Khen's Little Kitchen, a staple at the West Tisbury Farmers Market, is a family business that has been passed on for a couple of generations now on the island. The family makes and sells egg rolls (both fresh and fried) at the farmers markets during the summer season on Martha's Vineyard and they have a dedicated following that make the line to their vendor stall every market. 
Kulture Club MV Kombucha is a raw kombucha that is craft microbrewed right here on Martha's Vineyard using organic teas fermented with whole fruit, herbs, local honey and more. The health benefits of kombucha are well documented and if you're looking for a locally made beverage, this is it. 
Martha's Vineyard Wellness Studio is a network spinal chiropractic care on the island that was founded by Dr. Kay Sunakawa and offers alignments through their work of this gentle line of chiropractic care. Her office is in Vineyard Haven, just steps from the ferry. 
Mikado Asian Bistro and Mikado Hawaiian BBQ & Sushi, located in Vineyard Haven and Oak Bluffs respectively, are two restaurants on Martha's Vineyard that offer a variety of Asian and Hawaiian dishes for every craving. From the classic sushi rolls to their latest offering of Hawaiian BBQ, you can easily find them in two towns here. 
MV Kimchee is authentic kimchi made in small batches in West Tisbury and sold in a few markets on island, including but not limited to The Net Result, Ghost Island Farm, Vineyard Grocer, and more. 
Nobnocket Boutique Inn is a luxurious accommodation option when visiting Martha's Vineyard. A seven-room bed and breakfast, this award-winning inn offers incredible breakfasts, secluded location but steps away from the heart of Vineyard Haven, and amenities such as luxury linens and much more. 
Pure Touch Salon is a full-service beauty salon offering haircuts, coloring, manicures, pedicures, perms and waxing with a view of Edgartown Harbor, with their location adjacent to the Harborside Inn. 
Sea'Nic with Amor is a full-service pop-up luxury picnic service that provides everything you need for an unforgettable experience on Martha's Vineyard, available for any and all occasions. Whether you're needing to set up an experience for an anniversary, proposal, birthday, brunch, birthday shower, or even as simple as a special date night with your partner, they will create a magical space just for that. 
Som Thai Kitchen is a private chef service curating unique Thai menu experiences for you and your guests. Experience an authentic evening while supporting an AAPI-owned business on Martha's Vineyard. 
The Glasshouse, located in Nevin Square in the town of Edgartown, is a destination for clothing, accessories, beauty items, and curiosities from around the world. Explore their shop and discover a new to your brand or product that is exclusive to them. 
Relaxation Spa offers a diverse menu of services, such as nail services, Thai yoga and table bodywork, full body massages, Thai chair massages, facials, waxings, and reflexology. Find them in Edgartown and feel relaxed and taken care of in their space. 
Rinpo is a shop where every item has a story and where the items are thoughtfully sourced from countries such as India, Nepal, Tibet, and others. From gorgeous bags to clothing and housewares, find a unique gift in Vineyard Haven that will transport you to a different part of the world. 
Spa L'Eau is your one stop shop for services like nail, massage, and facials. They have a wide range of massage therapies offered and are located in Edgartown for easy access and plenty of parking. 
Suka is a locally-owned boutique bringing elevated boho & sweet eclectic finds to the historic streets of Edgartown. Find creative fabrics and designs, flowy clothing and detailed and intricate bags alongside accessories to adorn with. 
Toccopuro Coffee has two locations on the Island, in both Edgartown and Oak Bluffs. Their beverage menu is one of the largest on Martha's Vineyard with a wide range of offerings from coffees to smoothies and beyond. 
Celebrating AAPI (Asian American and Pacific Islander) Month is important for several reasons. Firstly, it provides an opportunity to recognize and honor the diverse cultures, contributions, and achievements of the AAPI community. It helps raise awareness about the challenges and discrimination faced by AAPI individuals, fostering empathy and understanding. 
By celebrating AAPI Month in May and extending it to months all year round, we can promote inclusivity, combat stereotypes, and build stronger connections within our multicultural society right here on Martha's Vineyard. It also serves as a reminder to advocate for equal rights and opportunities for all members of the AAPI community on Martha's Vineyard and beyond. 
[Make sure to click over to Conrado and show support as a thank you for creating the original list this blog post is based on.]