Visiting Martha's Vineyard Without A Car in the Winter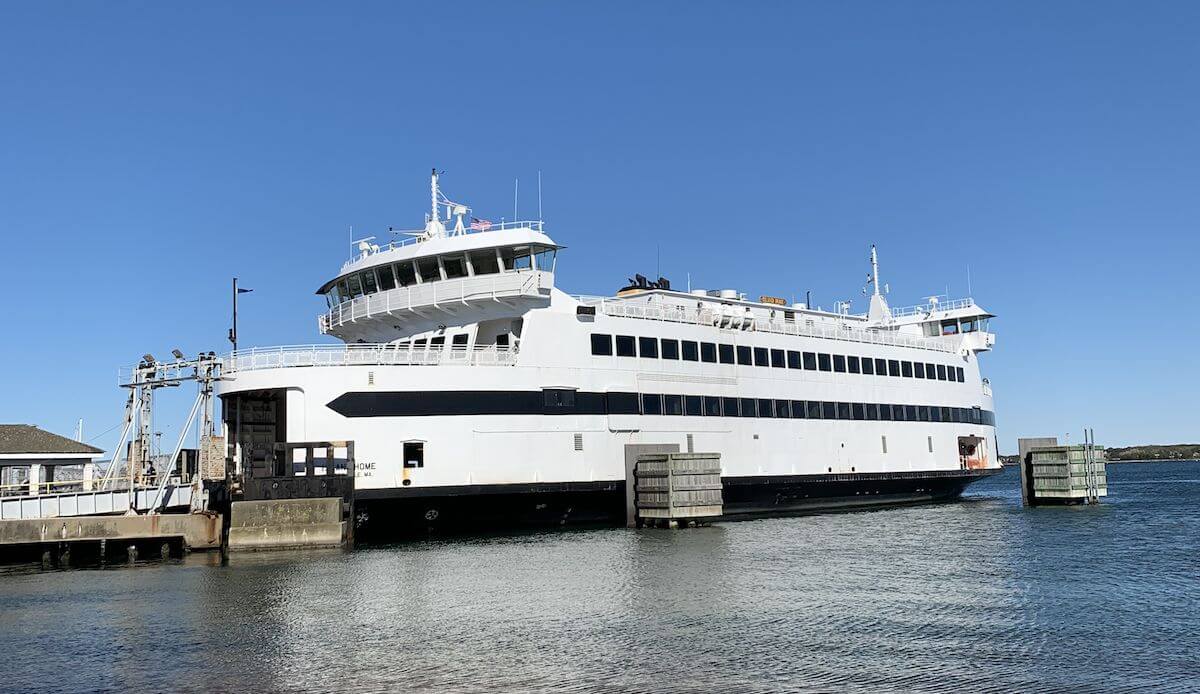 Traveling to Martha's Vineyard is much easier (and much cheaper) if you leave your car on the mainland. It's even more affordable if you travel in the winter months and take advantage of lodging deals and discounted rofferings from many of our local businesses. With plenty of options for car rentals and a great bus system, you can get just about anywhere without taking your car to Martha's Vineyard! Not to mention, there is so much within walking distance of the Vineyard Haven ferry, so regardless of how you plan to explore the island during the winter months, there is still plenty to do! 
Grab a Cup of Joe
Luckily, you don't have to go very far to find yourself a flavorful cup of coffee once you arrive off the Steamship Authority in Vineyard Haven. Mocha Motts is a favorite between both locals and visitors, serving organic coffee and espresso drinks, homemade baked goods, and Cape Cod bagels. The warm atmosphere and friendly staff are a great welcome to the island any time of year. In the summer months, you can visit their Oak Bluffs location too!
Soak Up the Island's Rich History
No visit to Martha's Vineyard is complete without a stop at the Martha's Vineyard Museum, a stately and storied building overlooking the Vineyard Haven lagoon, and a short walk from the Steamship Authority ferry terminal and downtown Vineyard Haven. Whether you're a history buff or not, the Martha's Vineyard Museum will enthrall and delight you. Browse their thoughtfully curated permanent exhibits that reveal life on Martha's Vineyard over the years as well as stimulating current exhibits and a wide range of programs, ranging from yoga to thought-provoking community conversation.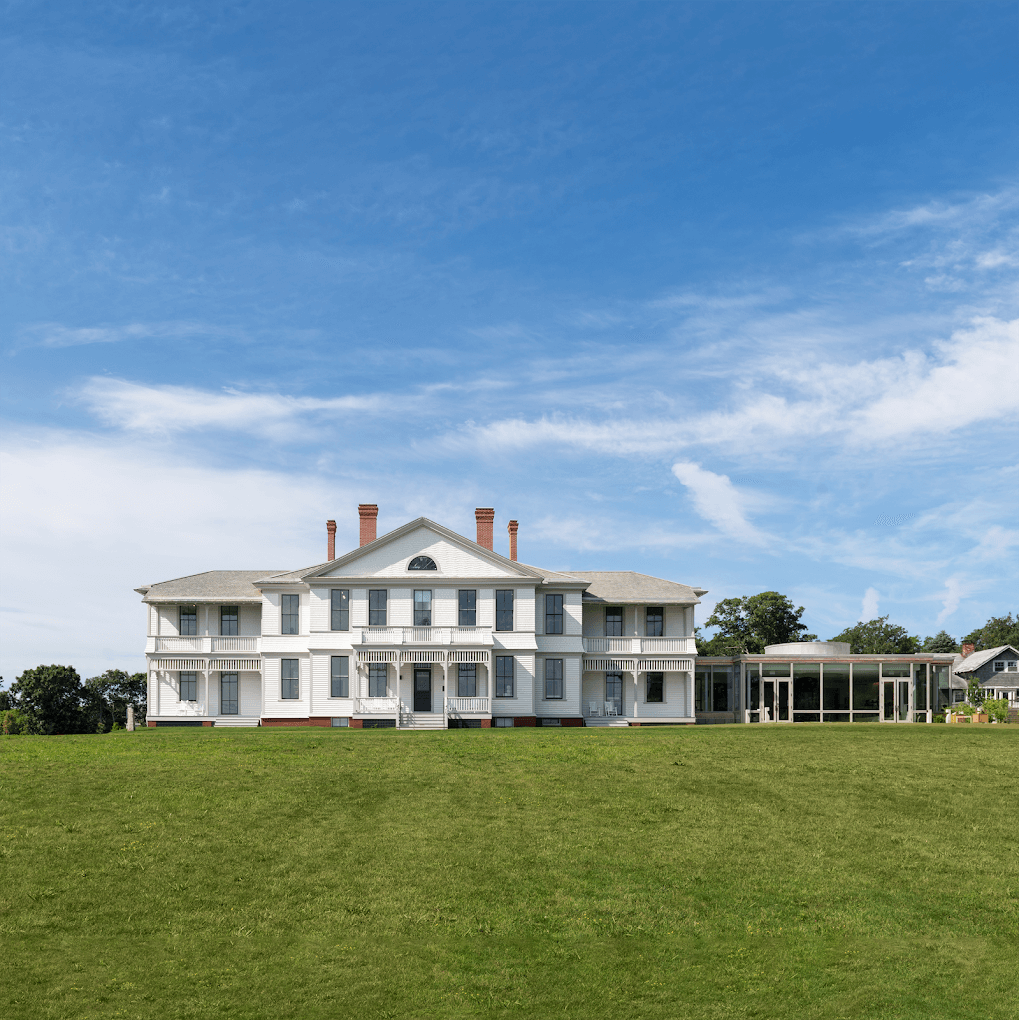 Go on a Shopping Spree
Want to shop where the locals shop? Head to Chicken Alley, the Island's beloved thrift store that benefits Martha's Vineyard Community Services. Steps from Five Corners in Vineyard Haven, and just down the fill a bit from the Museum, sits one of the highest-grossing thrift shops per square foot in the country. From furniture to housewares, new-with-tags to vintage, Chicken Alley is a treasure trove of great finds. We personally love their old Martha's Vineyard postcards! Be sure to pick some up as souvenirs and send some to your friends while you're visiting, the Vineyard Haven Post Office is just down the street!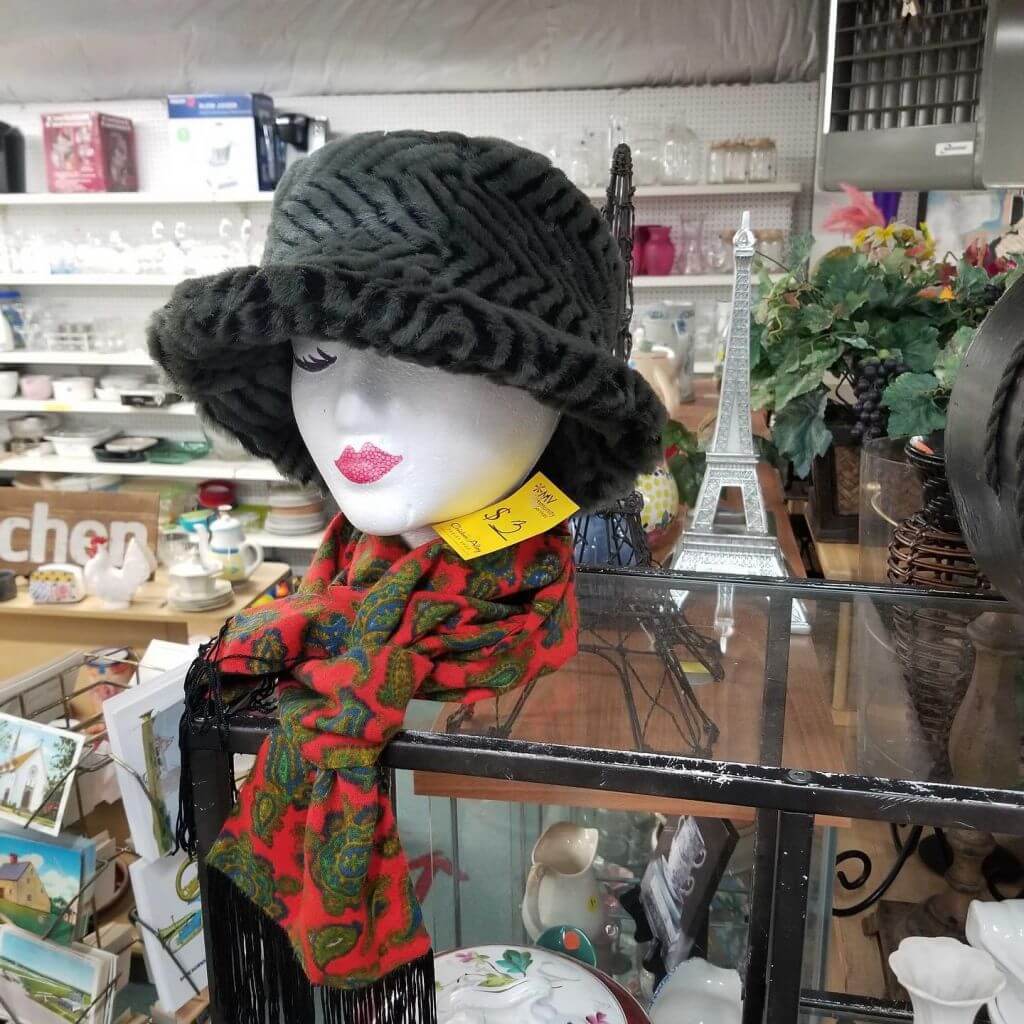 Looking for another fun souvenir? Check out the custom Vineyard t-shirts at The Green Room in Vineyard Haven, with witty one-of-a-kind designs you won't find anywhere else. They also offer a wide range of attire for the whole family; whether it be for lounging, surfing, tanning, skating, or whatever your lifestyle demands. Their fashionable selection attracts islanders and visitors alike - and for good reason! Made of high-quality materials and featuring brands from near and far, The Green Room has it all. They even have a larger shoe store just a few steps down the road if you can't find what you're looking for.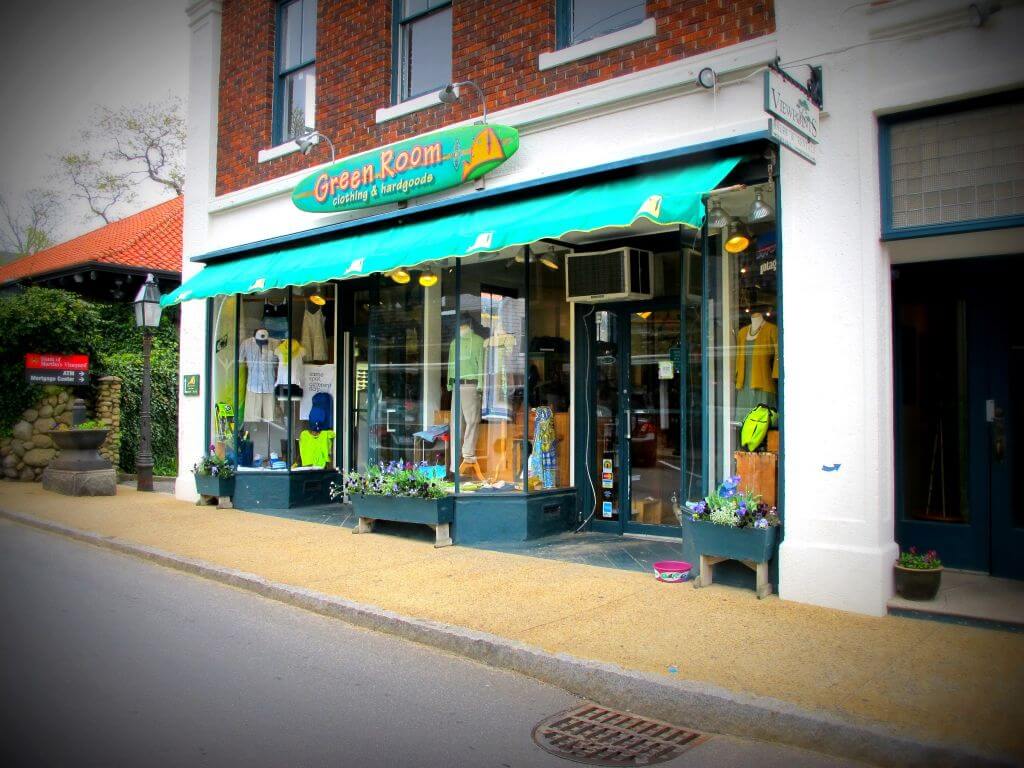 Lunch
It would be a crime to visit Martha's Vineyard without taking a moment to appreciate the fresh fish this Island has to offer! Take a quick trip to The Net Result, located on Beach Road in Vineyard Haven in sink your teeth into their latest catch. This seafood market not only sells some of the freshest seafood on the Island, but they also offer delicious takeout at very reasonable prices! Whether you're in the mood for a buttery lobster roll, handmade sushi, or a simple hamburger, The Net Result has got your lunch covered.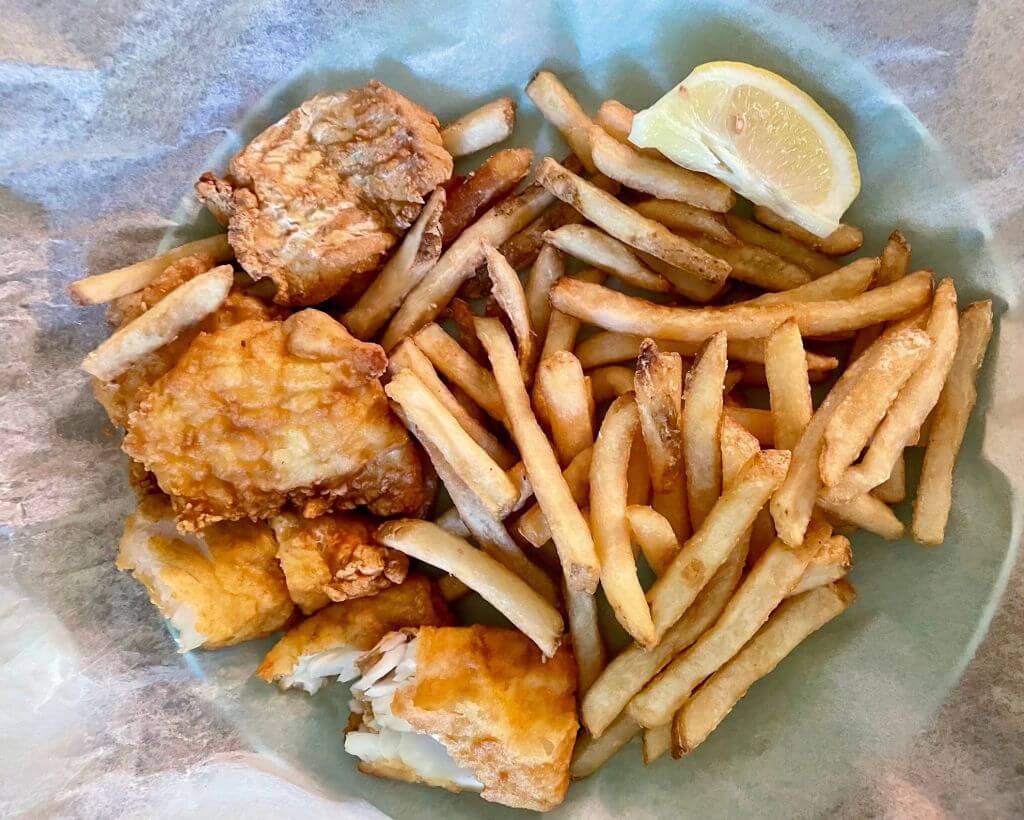 Hop on the Bus
If you're looking for a bit more adventure, head into West Tisbury by taking the #2 or #3 bus out of the Vineyard Haven Steamship Bus Terminal. This bus will take you into the heart of West Tisbury, where you can get a taste of Vineyard history while also viewing some of the Island's most famous contemporary artworks. 
Upon getting off at the West Tisbury Town Hall, just take a few steps down the road and you will find Alley's General Store. Known as the Island's oldest retail business, Alley's has been serving the Island for over 150 years. Their offerings include snacks, fresh produce, home essentials, fresh coffee, gifts and souvenirs, and so much more. The shop was recently renovated, so even if you have visited before, it's worth checking out again to see the new updates. 
Across the street, you can find the Field Gallery - it's easy to spot with its outdoor sculpture garden featuring the popular works of Tom Maley and Jay Lagemann. The warm and comfortable interior of this small gallery also features some of the finest photography, handcrafted jewelry, and paintings that the Island has to offer. New art by established and emerging artists is added every day, and is definitely a spot worth exploring! 
Dinner & Drink
New in Vineyard Haven as of 2022 you can now grab a drink at a restaurant in Vineyard Haven without ordering food, but if you find your way to Copper Anchor you'll want to do both! This cozy restaurant offers Sushi and Asian Fusion favorites as well as Martha's Vineyard Chowder Comapny staples including their award-winning clam chowder, fried oysters and Atlantic Cod Fish & Chips. The best part? Copper Anchor is open for lunch and dinner seven days a week year round!
Stay
Treat yourself to a luxury retreat at this bed & breakfast in Vineyard Haven. The Nobnocket Inn is recognized as one of the finest hotels in the Northeast, according to Condé Nast Traveler, and according to the Boston Globe the inn owner cooks the 'best breakfast in the US' — with no culinary training. So come indulge in a luxurious stay and a world class gourmet breakfast while appreciating the modern decor, charming gardens, and convenient location an easy walk from the Vineyard Haven ferry terminal. They even offer in-room massages if you're looking for a real treat!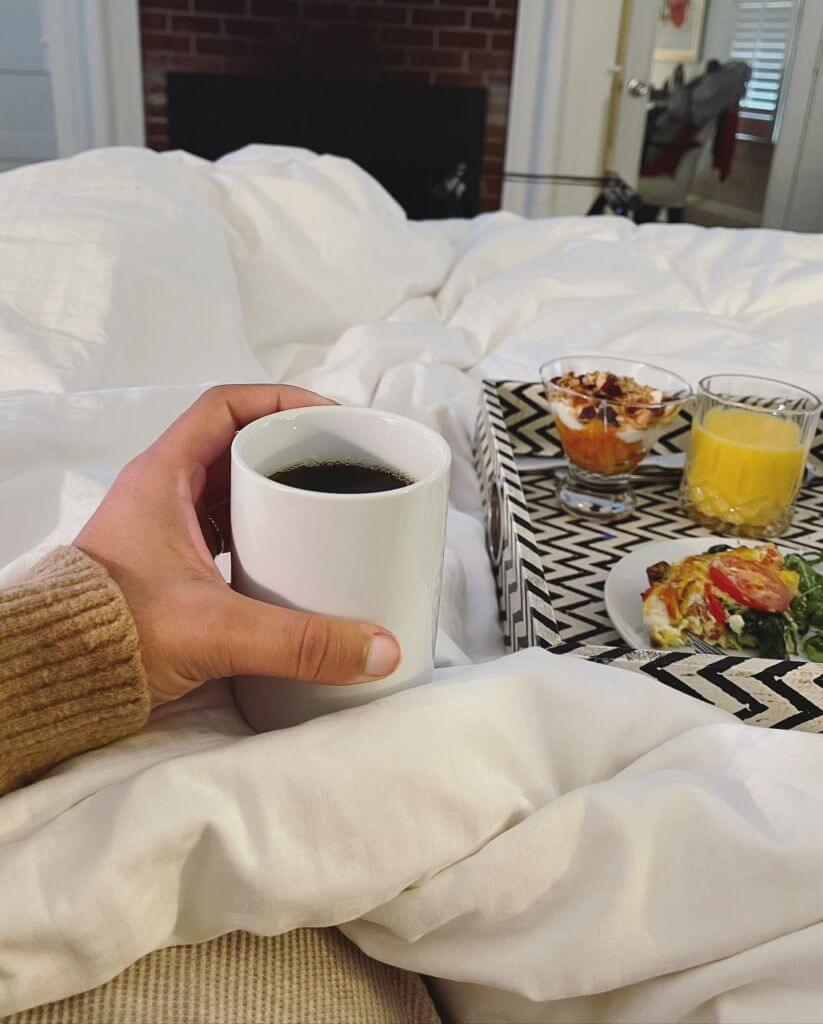 No matter where your travels on Martha's Vineyard take you be sure to check out our digital Travel Guide or order a printed copy to set you up for success on your ideal Island vacation!