Martha's Vineyard Holiday Gift Guide to Stocking Stuffers (Gifts Under $30)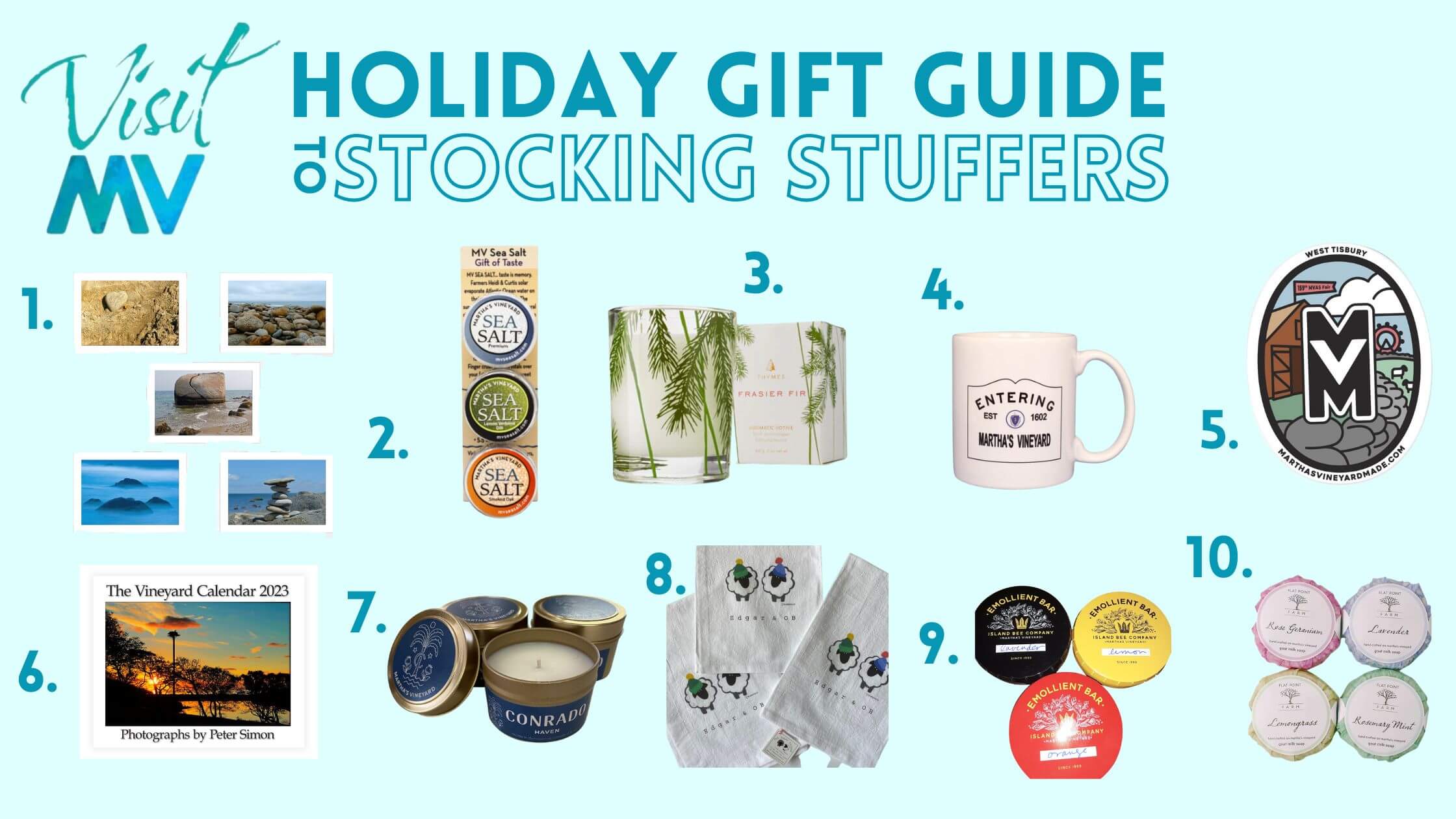 Stocking stuffers are always such fun gifts to buy - and a way to support local business when you have a limited budget or just way too many friends and family to shop for! The items on this gift guide range between $5 and $30 and are surely a treat to anyone that receives them. They make perfect ideas for Secret Santa gifting as well!
Shop: Barbara Reynolds Photo Greeting Cards and Boxed Cards
Local Photographer Barbara Reynolds is known for her popular note cards that each feature a photo matted to card stock, featuring iconic scenes across Martha's Vineyard. Choose from beach images, lighthouses, landmarks, sunrises and sunsets, winter scenes, and more. Available individually or in a box of five.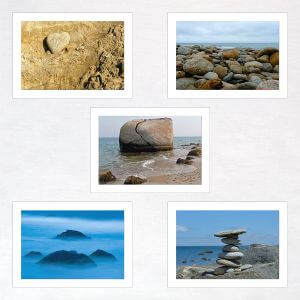 Shop: Martha's Vineyard Sea Salt Traveler Packs
Perfect for everyday use, and easy traveling companions, not to mention a treat to discover at the bottom of your stocking! Convenient 1.5 ounce reusable containers of fresh, delicious sea salt derived from the waters of Martha's Vineyard. Available individually or in 3-pack, 5-pack, and 9-pack.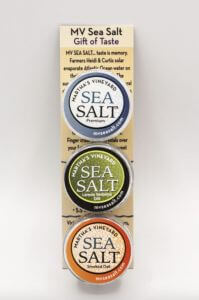 Shop: Frasier Fir Votive Candle from Rainy Day 
It's the scent of the season! The popular Frasier Fir candle is available from your favorite Vineyard Haven gift shop.  Mountain fresh and glowing, this scented votive candle enhances any décor and fills the home with crisp, just-cut forest fragrance that evokes seasonal celebrations, holidays, and the winter solstice.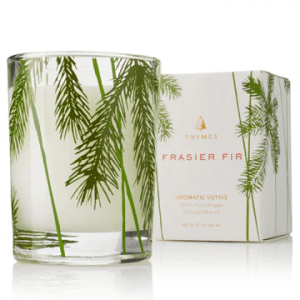 Shop: Martha's Vineyard Ceramic Mug from Sanctuary
Start your day with a reminder of your favorite island! This ceramic mug is printed with an Entering Martha's Vineyard sign, and is also available with the replica images of the iconic Entering Town Signs found throughout the Island.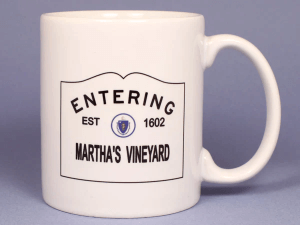 Shop: Original Martha's Vineyard Stickers from Martha's Vineyard
Original designs from Martha's Vineyard made feature iconic scenes from our Island towns including the Gay Head Lighthouse and clay cliffs of Aquinnah, quintessential West Tisbury rural living, and more fun stickers depicting our diverse community.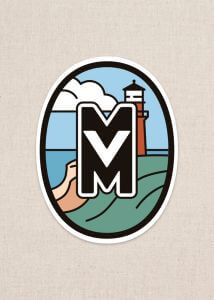 Shop: Peter Simon's Vineyard Calendar for 2023
This calendar, now in its 36th year, once again has Peter Simon photographs that have never been in a previous edition. Spectacular images of Martha's Vineyard are complemented by inspirational quotes from Oscar Wilde, Harry Belafonte, Amanda Gorman, and Martin Luther King, Jr. to name a few.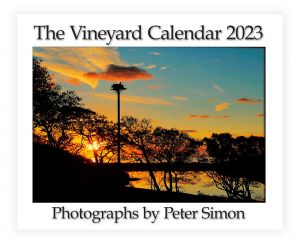 Shop: Conrado Organic Soy Candle
Spicy, woody, and aromatic. A strong masculine scent that mixes notes of leather, tobacco and spices, is what you will find in this 100% soy wax candle available in 4 oz gold tins, with a burn time of approximately 25 hours. Hand-poured in small batches for Conrado using phthalate-free, natural essential oils and fragrance oils sourced from around the world.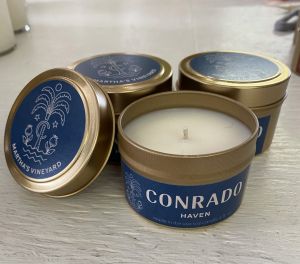 Shop: Cut Paper Island Flour Sack Towels
These flour sack towels are indispensable in the kitchen and super absorbent too! Beautiful and functional, available in a wide selection of fun and quirky designs that will have you smiling. Get ready to want to gift them to every one of your Vineyard-loving friends.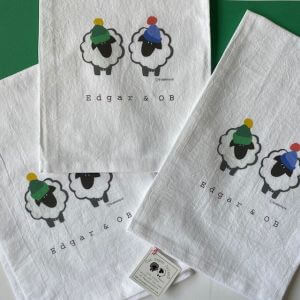 Shop: Emollient Bars by Island Bee Company
Love the skin you're in! Made by our local honey producers Island Bee Company, these emollient bars are excellent for everyday moisturizing. Containing beeswax, olive oil, coconut oil, shea butter, and vitamin E in 3 flavors including orange, lavender, and lemon.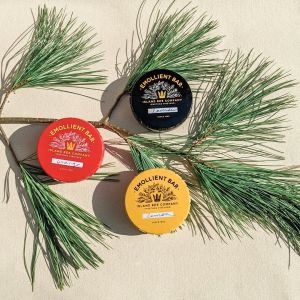 Shop: Flat Point Farm Goat Milk Soap
Handmade in West Tisbury, this raw goat milk-based soap is an artisanal farm product made with great attention to quality and purity. Besides organic and high-quality oils the main ingredient is raw goat's milk long recognized for its moisturizing qualities. Flat Point Farm's goats are hand milked at a shared farm family studio that is solar-powered. Each bar of soap is hand wrapped in elegant Japanese watermark paper and available in a variety of fragrances.