Martha's Vineyard Holiday Gift Guide for the Food Lover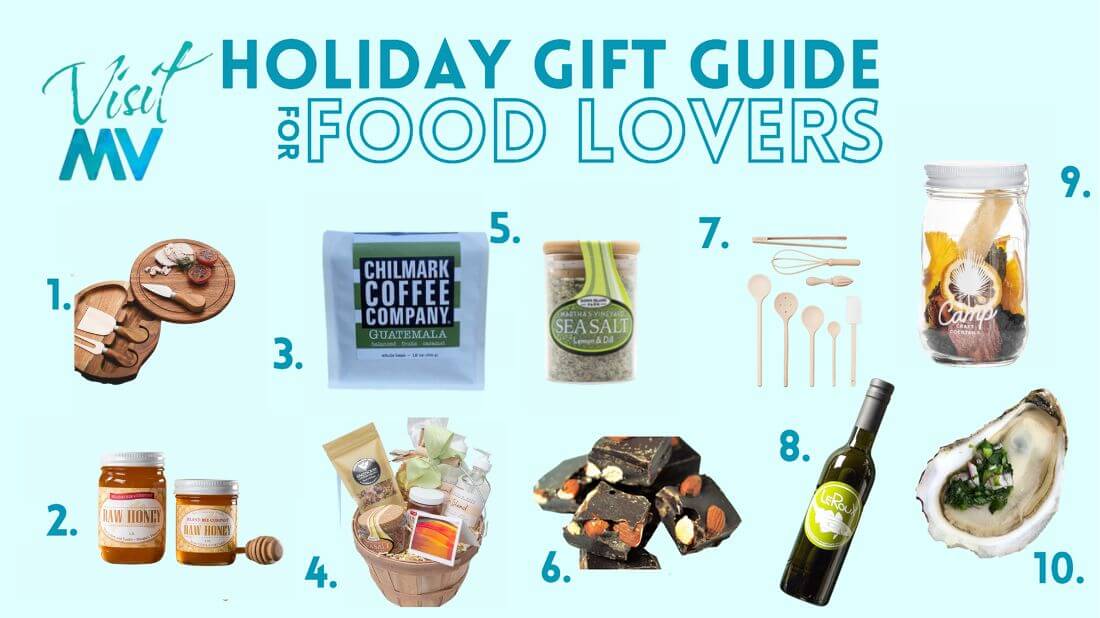 Everyone has a food lover in their life and this Martha's Vineyard-based food gift guide is the perfect list to find the ideal present for your beloved culinary connoisseur! The Island is home to hundreds of makers, bakers, chefs, and restaurants, all putting out some of the best eats that New England offers, and we are proud to support them every way possible.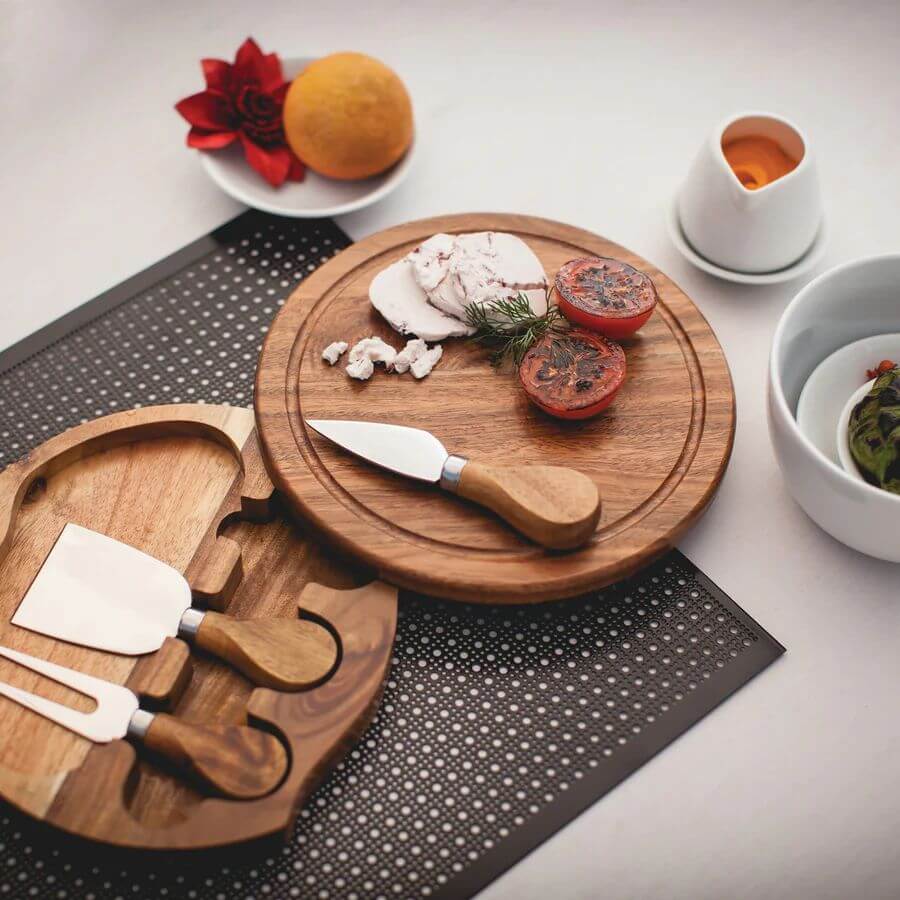 Shop: Stefanie Wolf's Wooden Cheese Board and Tool Set
The Picnic Time Original Brie Acacia Cheese Board offered from Stefanie Wolf designs is a split-level cutting board made from lovely acacia with a swivel-connected box containing three stainless steel cheese tools with wooden handles including: one hard cheese knife, one chisel knife (for hard crumbly cheese), and one cheese fork.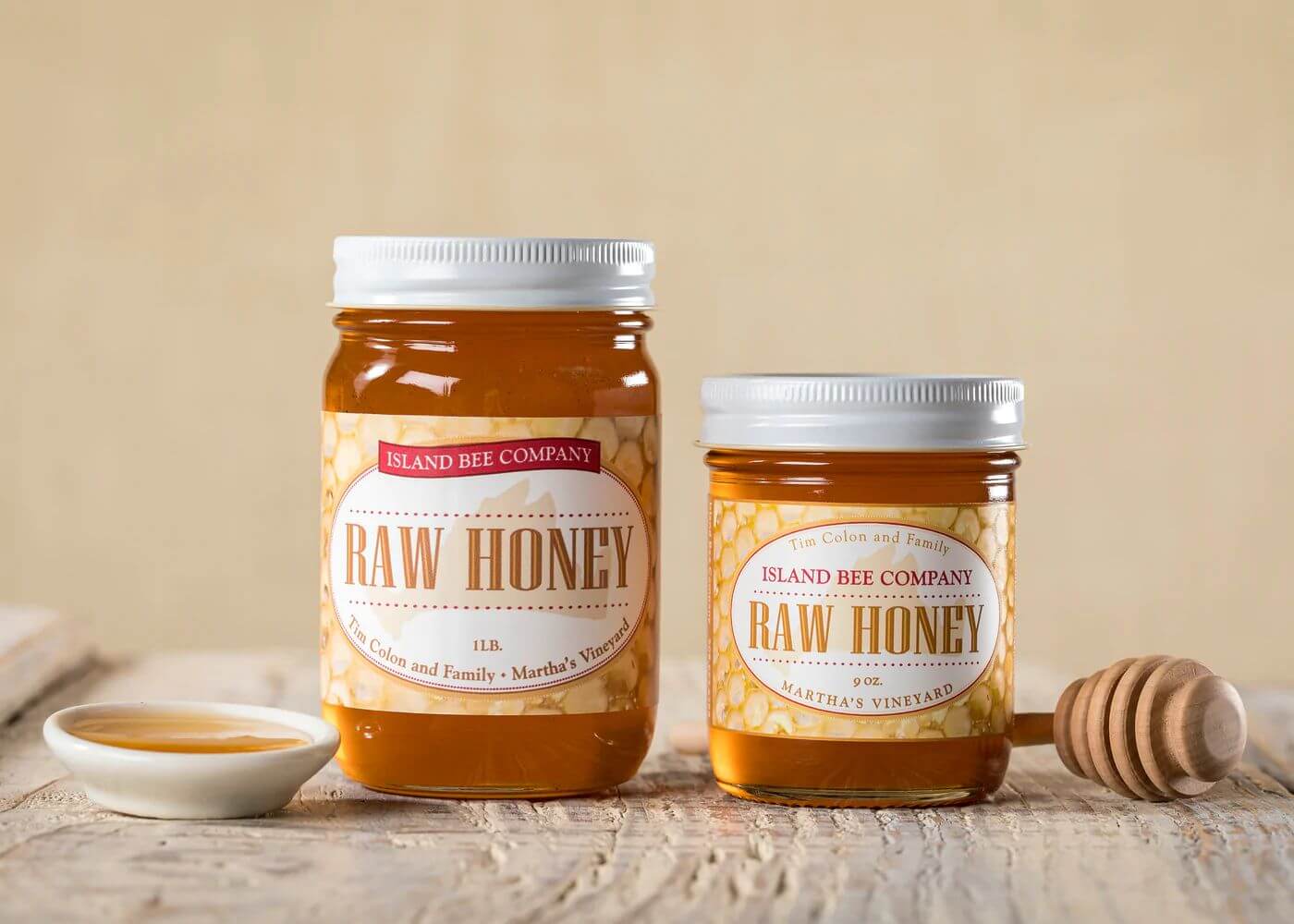 Shop: Island Bee Company Raw Honey
Our favorite raw honey, harvested by Island Bee Company. Available in 9oz jars or 1lb jars. Perfect addition to a cheese plate or your everyday tea time! 
(Be sure to check out the other beautiful and delicious local products available when you click the link above to Martha's Vineyard Made!)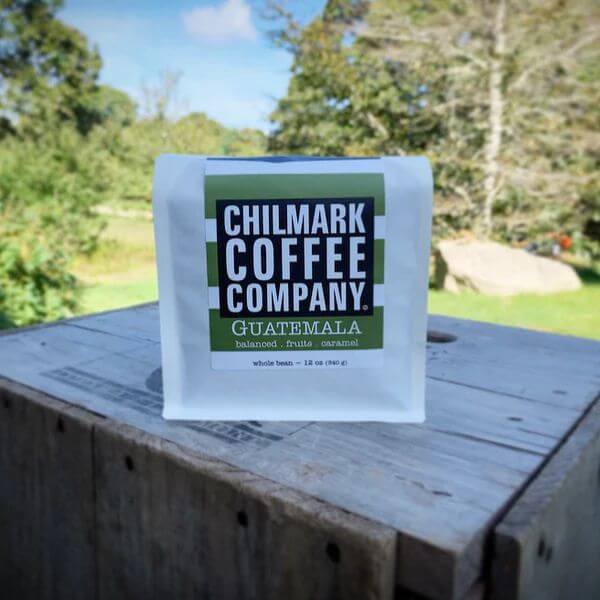 Shop: Chilmark Coffee
The Chilmark Coffee Company is part of a small island community; a collaboration between farmers and fisherman, summer intellectuals and world economic leaders, photographers and painters, poets and stone masons, tradesmen and master craftsmen, elderly and young - All working closely to continue the values and slow pace established generations ago on this glacial moraine in the Atlantic Ocean. People here make things slowly and with pride.  They understand and live as part of this unique environment.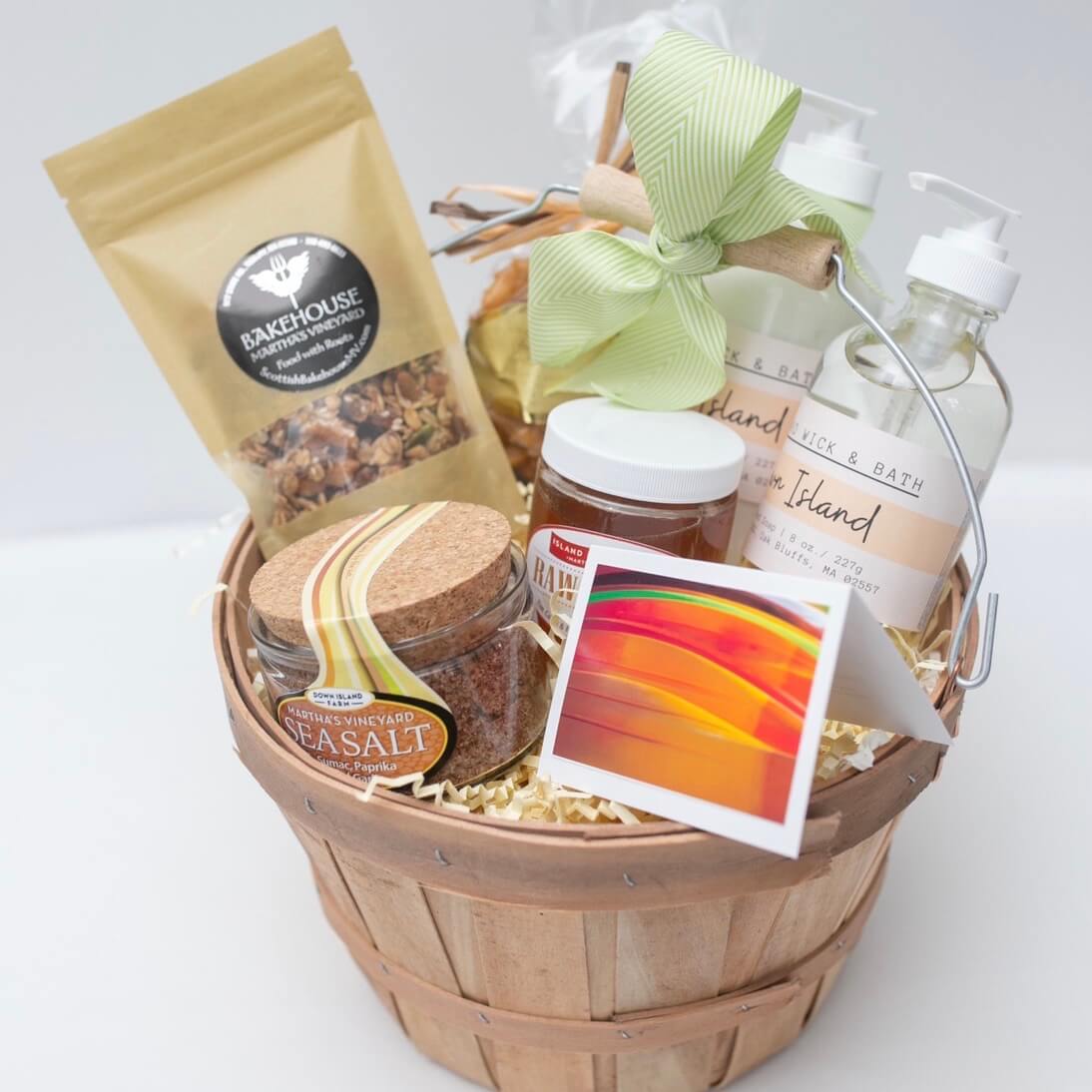 Shop: Martha's Vineyard Baskets The Sunshine Gift Basket
It's always a good time to give the gift of happiness, and The Sunshine Gift Basket has everything you need to put a smile on someone's face. Delicious local products like Scottish Bakehouse granola, Ben and Bills candy, Martha's Vineyard Sea Salt, Island Bee Company raw local honey and more will definitely brighten up the recipient's day!
Shop: Martha's Vineyard Sea Salt
If you're really looking to savor a true taste of the island MV Sea Salt is the perfect gift idea to indulge in Martha's Vineyard. MV Sea Salt SEAGlass product features a handcrafted recycled glass container with a ribbon of sea glass, topped with sustainably farmed cork, containing salt derived from our local sea water.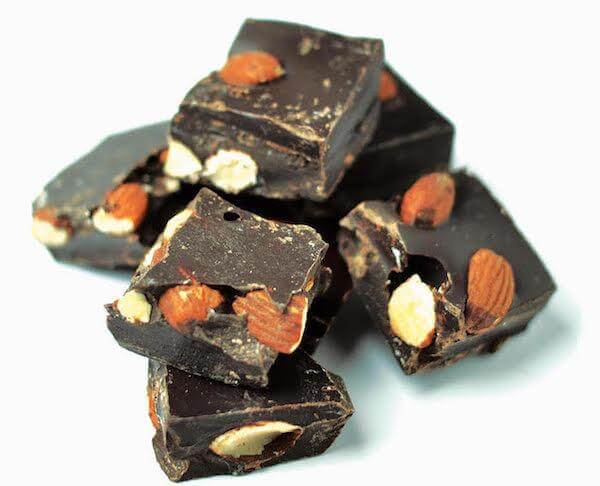 Shop: Enchanted Chocolates of Martha's Vineyard
What sounds better than small batch, from scratch, Island made 72% cacao dark and milk chocolates? Enchanted Chocolates is the exclusive Island chocolatier for Martha's Vineyard Sea Salt - a true taste of the island. Enjoy their signature Almond Butter Crunch, Sea Salt Caramels, Chocolate Bars, and more!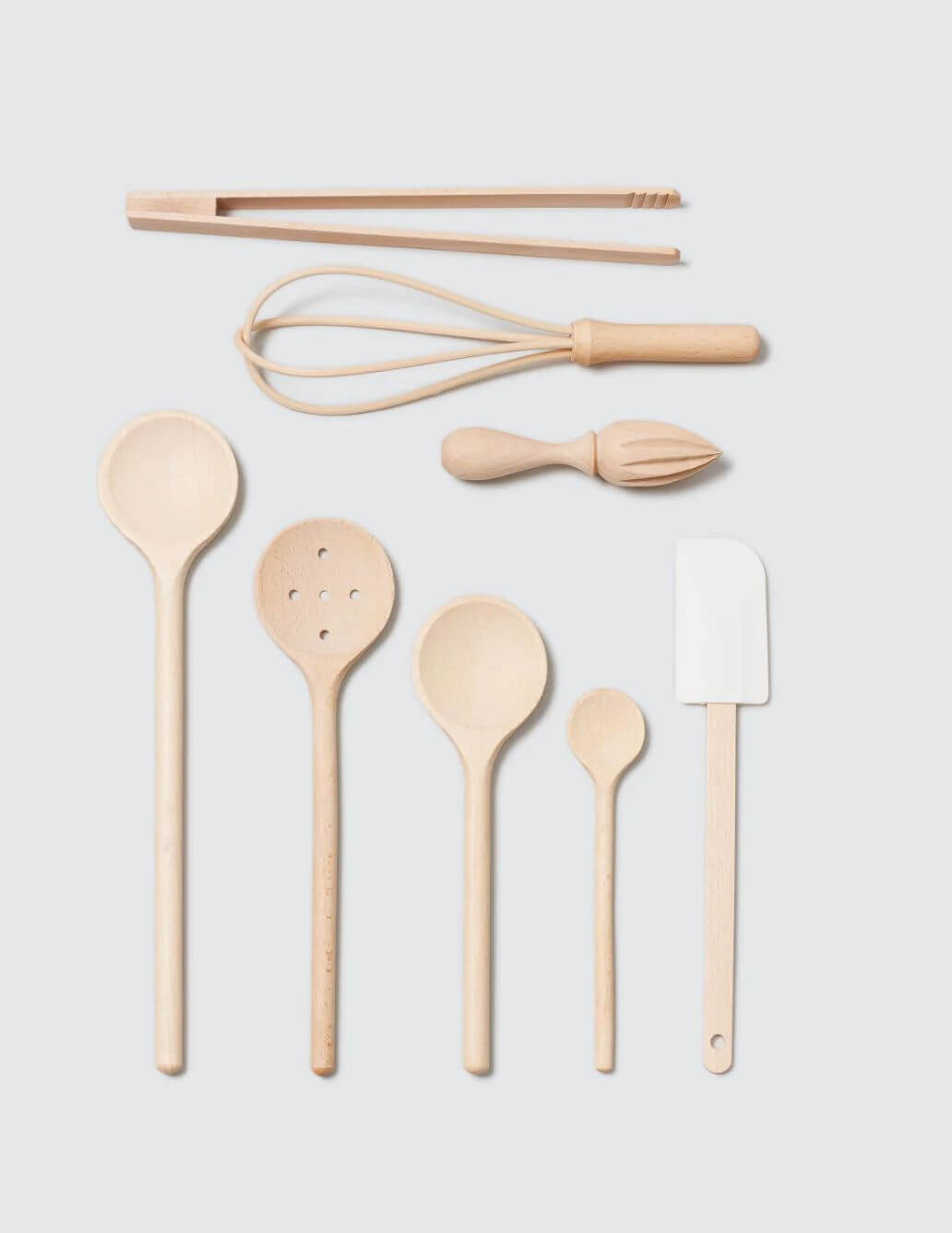 Shop: Slate's Kitchen Essentials Set
For aesthetically-minded folks who love being in the kitchen, this set of eight essentials is the perfect blend of design and efficacy. Hand carved in Germany from a family owned factory established in 1931, provided by local Edgartown retailer Slate. Set Includes: Whisk, Spatula, four Spoons, Tongs and a citrus reamer.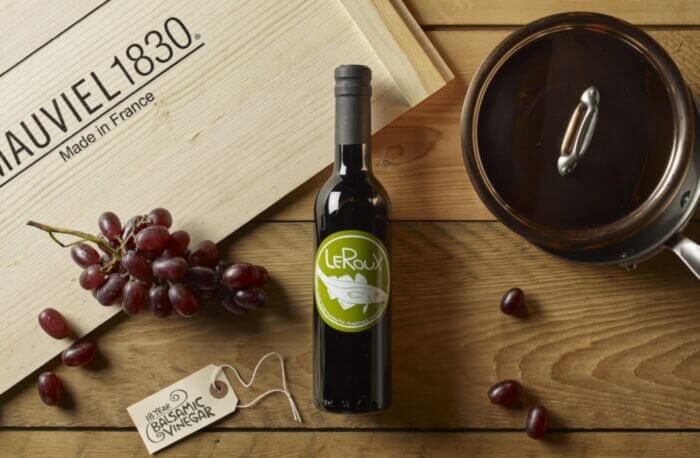 Shop: LeRoux's Premium Olive Oils and Balsamic Vinegar
LeRoux's collection of premium olive oils and Balsamic vinegar are carefully sourced from some of the finest producers in the world. Made for more than just salad dressing, our oils and vinegars bring flavor and refinement to any meal. Stick to the basics or choose from exciting flavors like Cranberry Pear White Balsamic, Black Cherry Dark Balsamic, Fresh Wild Rosemary Olive Oil, Chipotle Olive Oil and more.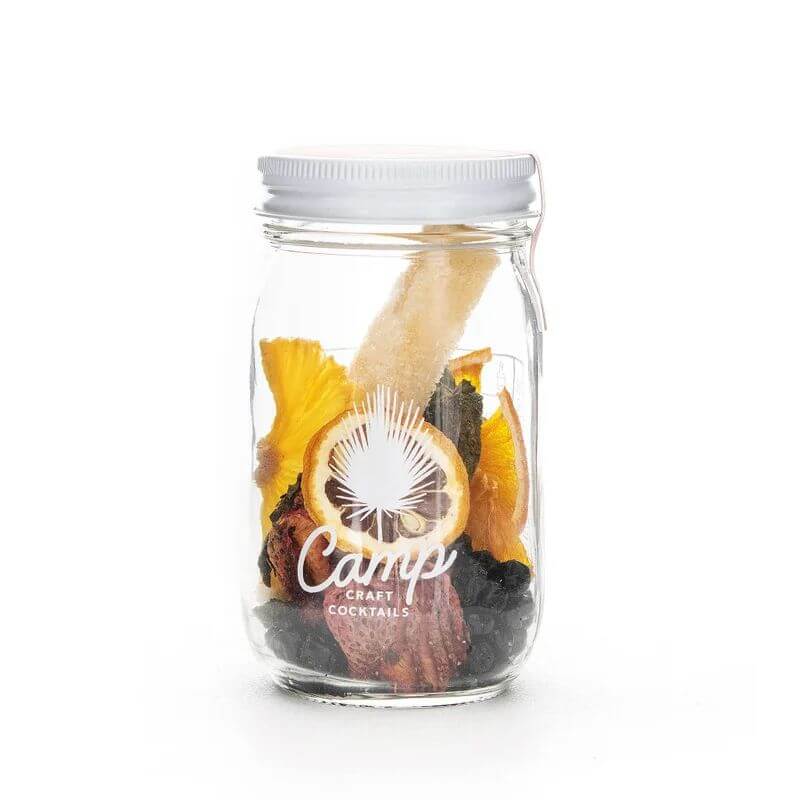 Shop: Camp Craft Cocktails Berry Blend Cocktail Kit from Sea Legs
Home bar enthusiasts and gift-givers are passionate about this beautiful and delicious infusion kit containing Blueberries, Lemon, Lime, Orange, Strawberries, Pineapple, Jalapeno, and Non-GMO Citrus-Infused Vegan Sugar. Infuse with Vodka, Gin, Tequila, Rum, Bourbon, or Hot Water for a zero-proof recipe.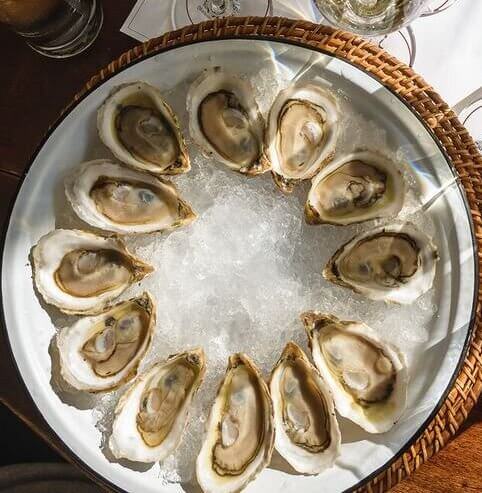 Shop: Cottage City Oysters
Oysters that are handcrafted and selected from the waters of Martha's Vineyard to your doorstep. Eating Recommendations: Eat them raw or add your favorite condiment; Cook into an oyster chowder; Sauté with soy sauce and red pepper; Traditional oyster stuffing; or Stuff and bake for oysters rockefeller!