Christmas in Edgartown | A Martha's Vineyard Tradition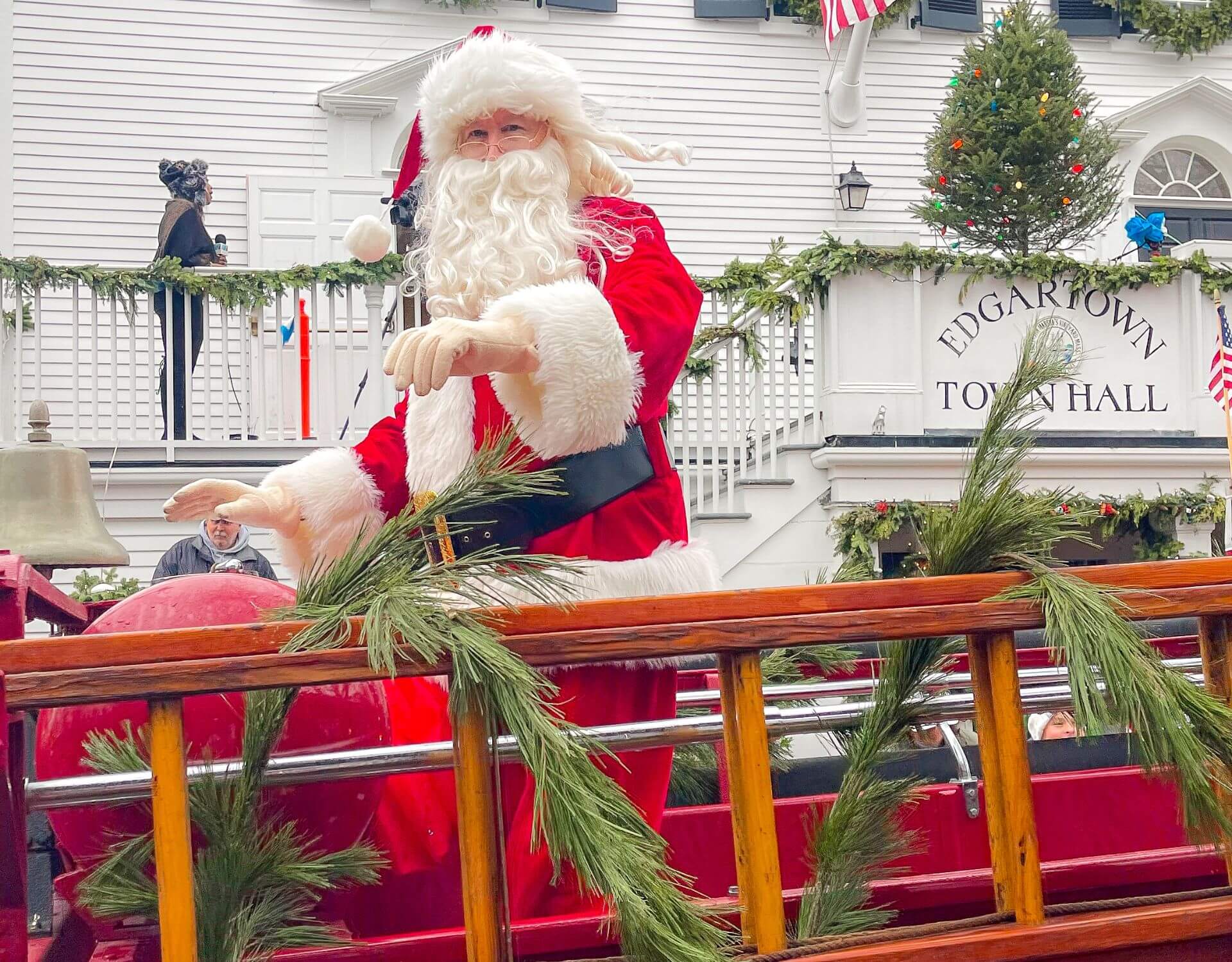 This year marks the 41st Annual Christmas in Edgartown, December 8-11. Christmas in Edgartown takes over the picturesque downtown with shopping specials from local retailers and holiday sales. Every year through the various events, Christmas In Edgartown helps raise thousands of dollars for island-wide charities and non-profits. Come be a part of the holiday magic!
Over 100 Edgartown and Island Businesses participate in the weekend festivities, where locals and visitors alike rejoice in the holiday spirit. Below is just a sampling of the Christmas in Edgartown events, you can see the full listing online here.
Below is a sampling of the weekend's events:
The Martha's Vineyard Teddy Bear Suite, December 9–11
Celebrating its 12th enchanting year, Point B Realty's Martha's Vineyard Teddy Bear Suite fundraiser is a magical holiday tradition where family memories are made. Enjoy the new outdoor event location in the Nevin Square Courtyard PLUS a Teddy Bear Photo Suite at 29 Winter Street. The MV Teddy Bear Suite is celebrating its 12th year of magical holiday memories and all of the money raised goes to support the Martha's Vineyard Boys & Girls Club. Stop by and enjoy the festivities and be sure to bring your camera for some great photo opportunities with the teddies! Suggested donation: $5.00 per person/child.
Horse Drawn Carriage Rides with the Harbor View Hotel, December 10 & 11
Join the Harbor View Hotel for a magical 30-minute private ride in a festive horse-drawn carriage starting at Harbor View Hotel and continuing by beautifully decorated homes, picturesque meadows overlooking the ocean, Eel Pond, historic Edgartown village, and Edgartown Harbor. Cozy up with hot cider and a warm throw during this extra special time of year.
Lighting of the Edgartown Lighthouse, December 9 at 6 pm
A time-honored tradition, Edgartown's version of a tree lighting is full of seaside village charm. The magical event is brought to you by MV Museum and they'll once again be Lighting The Lighthouse this Christmas In Edgartown, with help from Big Brother Big Sisters of the Cape & Islands. Arrive early to grab a great viewing spot from Memorial Wharf or make a reservation at Bettini Restaurant and capture the magic front and center from the Harbor View Hotel.
Christmas in Edgartown Art and Crafts Fair, Saturday, December 11, 10 am–4 pm
This annual holiday event features the work of some of our amazing Island artists and craftspeople and makes for easy one-stop shopping for everyone on your list, while supporting the Martha's Vineyard Community.
Christmas in Edgartown Parade, December 10, 11–11:45 am
Join the fun on Main Street and be captivated by the sights of floats, animals, music, dancers, kids, fire engines, and of course Santa. The parade takes place on Main Street between Pease Point Way and Water Street. Rain or shine.
Holiday Dog Show, December 11, 11 am–1 pm
Dress your four-legged friend for the Holiday Dog Show and stop by Edgartown's Mini Park on Sunday at 11 am and show them off. Enter your pal, take a photo, and continue on your merry way. The winner will be selected and announced later in the day on Visit Edgartown's social media. Sparkle, shine, costumes, and cheer are strongly recommended.
Overall, the weekend will be jam-packed with fantastic events for everyone  - from the youngest in your family to the oldest but young at heart, Christmas in Edgartown is a must not miss weekend on the island. For more information, check out the Edgartown Board of Trade's Christmas in Edgartown website and follow them on Facebook and Instagram. If you join in the festive festivities please share on social media, use the hashtag #ChristmasInEdgartown!